Tag Archives:
Pressure Cooker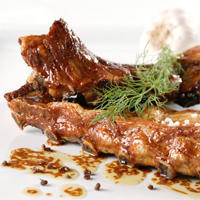 Baby Back Ribs
2017-07-07 11:41:14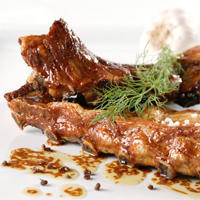 Flavorful, tender and fast - no grill needed!
Ingredients
2-3 pounds baby back ribs
1 teaspoon salt
1 teaspoon black pepper
1 teaspoon cumin
1 teaspoon paprika
½ teaspoon cayenne pepper
1 teaspoon garlic powder
½ teaspoon Colman's mustard
2 tablespoons vegetable oil
1 cup chicken broth
8 ounces of your favorite BBQ sauce
Instructions
Mix all the spices together and rub into the ribs. Heat the oil in the Fagor pressure cooker and brown the ribs on both sides.
Insert a cooking rack and place the ribs on the rack.
Add the broth, close and lock. Bring to pressure on high heat, reduce heat to medium and cook for 30 minutes at high pressure.
Release pressure. Serve with a little bit of its natural juices mixed with BBQ sauce.
Notes
© Fagor America, 2017
Cooks Recipes http://recipe.cookswarehouse.com/