Dips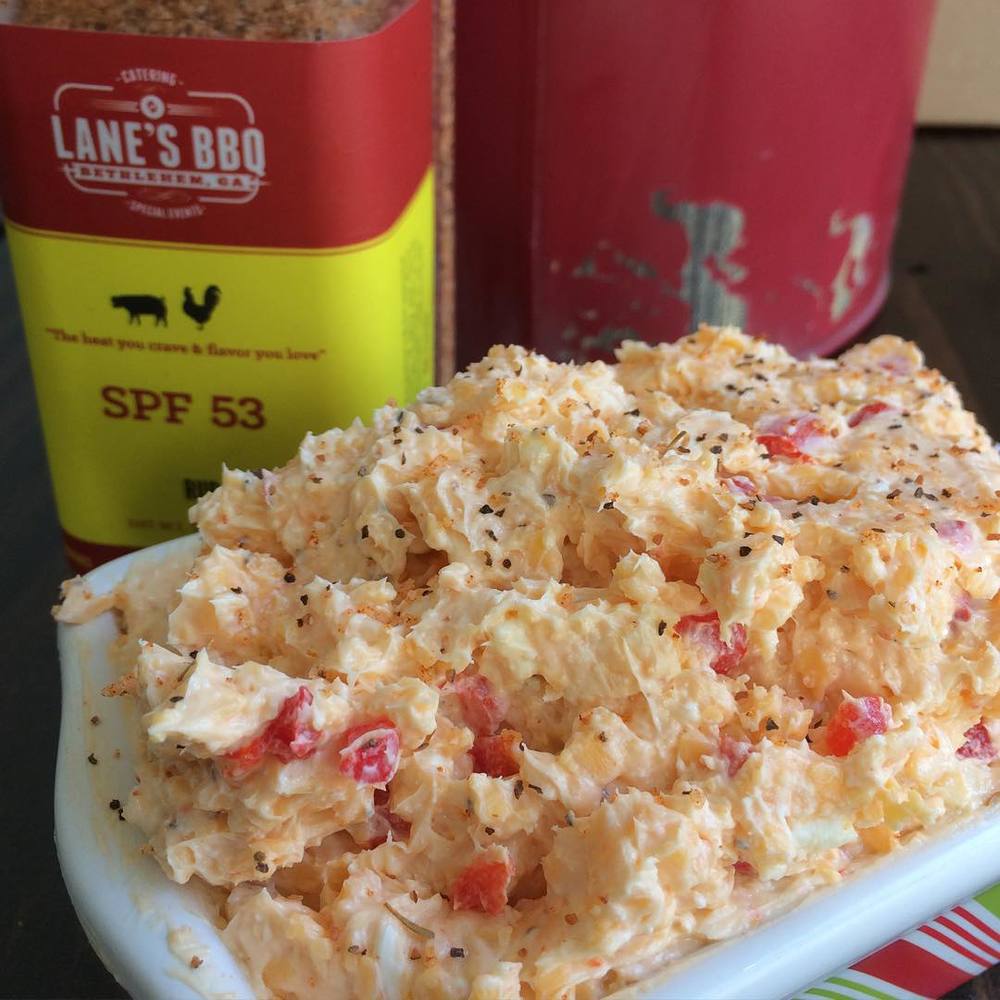 Pimento Cheese Made with SPF 53
2017-09-13 11:48:37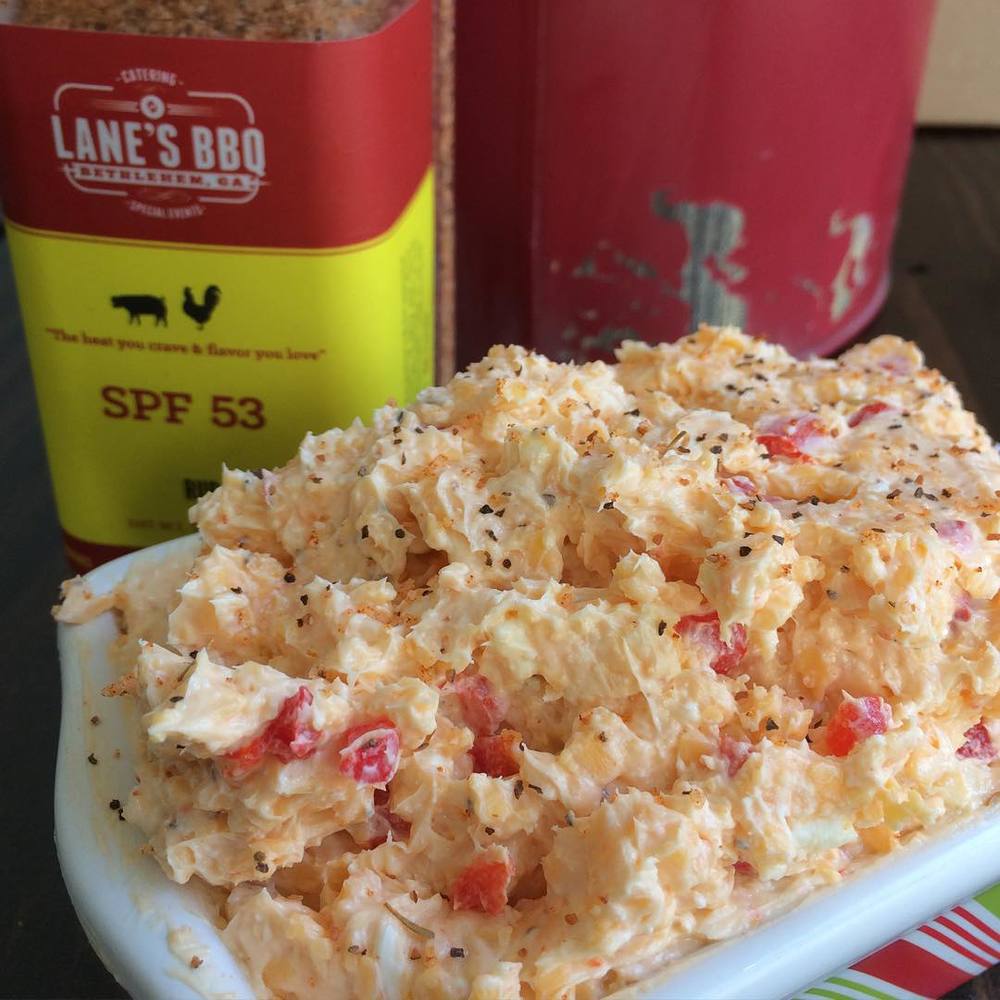 From founder of Lane's BBQ, Ryan Lane: "I've shared a few other recipes from friends. But this one is straight from yours truly. I shared the photo below on Instagram and many of you wanted the recipe. So here it is. This is an unbelievable way to kick up some house made Pimento Cheese with our #spf53 rub. Adds just the right amount of spice! Just wait till you try it on a burger!"
Ingredients
1 8oz block of sharp cheddar cheese
1 8oz block mild cheddar cheese
About 4-5 tablespoons of crumbled blue cheese.
5 ounces of cream cheese
2 ounces of pimentos
1/2 cup mayo
SPF53 - season to taste. (About 2-3 teaspoons)
Instructions
Shred cheddar cheese then place in bowl with rest of ingredients and mix together.
Notes
Ryan Lane
Founder, Pitmaster
About Lane's
LANE'S BBQ is an award-winning barbecue catering company located in Bethlehem, GA. Founder, Ryan Lane, has based his brand on premium ingredients, while providing creative & tasty alternatives to the traditional BBQ menu.
Ryan has also won awards for his smoked wings and ribs. His latest culinary achievement is house cured & smoked bacon.
© 2017 Lane's BBQ LLC. All Rights Reserved.
Cooks Recipes http://recipe.cookswarehouse.com/