Tag Archives:
Honey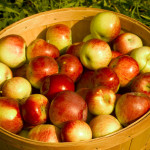 Crisp Apples with Honeyed Greek Yogurt
2015-09-25 09:25:01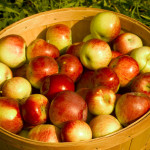 It's fall, and that means apple season is just around the corner? Liven up your apple snack routine with a delicious and healthy dip from our founder, Mary Moore. Mary will be dmeonstrating this recipe along with others at Taste of Atlanta this weekend! Catch her demo in the Carnival Kid's Corner at 1:30 PM and then sign up for her fried chicken workshop at 3:00 PM in The Kitchen Workshop sponsored by The Cook's Warehouse.
Ingredients
4 apples (any type, according to your taste and what is available at market)
Juice of 2 lemons
Pinch of salt
Honeyed Greek Yogurt
Honeyed Greek Yogurt
2 cups Greek Yogurt, Plain
¼ cup Honey
1 Orange zested
Instructions
Slice the apples into medium wedges and avoiding the core, leaving the skin on, using a sharp paring knife or an apple slicer.
Add the apple wedges, lemon juice and pinch of salt to a bowl and toss to coat. The lemon juice will brighten the flavor and keep the apples from turning brown, and the salt will intensify the flavor effect of the lemons.
Arrange apples in a shingle pattern on a platter and serve with Hummus and Honeyed Greek Yogurt as an appetizer, or pack single portions of apples, hummus and yogurt as a side dish with lunch or a snack at school.
Honeyed Greek Yogurt
Mix yogurt, honey and orange zest until well blended.
Notes
Garnish with fresh mint if desired.
Cooks Recipes http://recipe.cookswarehouse.com/