Tag Archives:
Vinegar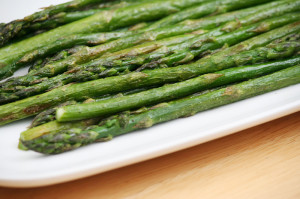 Asparagus with Honey and Sherry Vinegar
2014-04-03 06:33:04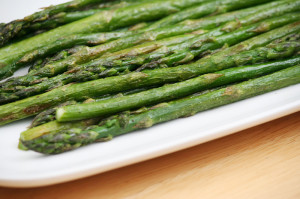 We received an email last week from a customer by the name of Lynne. She was hoping to track down a recipe from a recent cooking class that her husband attended with Chef Nancy Waldeck, as she had misplaced her copy. Once we saw Lynne's note that this was "the best asparagus I've ever had", we knew we had to quickly find the information for her! We were encouraged by Lynne to make these at home, and agree that it has amazing flavor! What better time to try this easy, delicious and healthful recipe than while asparagus is at it's peak?
Ingredients
1 ½ LBs Fresh Asparagus, trimmed
4 TB EVOO, divided
1 ½ Tsp Honey
3 TB Sherry Vinegar
1 tsp Dijon Mustard
Sea Salt and Freshly Cracked Black Pepper
Step One
Toss the Asparagus in 1 TB EVOO and season with salt and pepper. Grill or Broil the asparagus until crisp-tender
Step Two
In a bowl or jar combine the remaining oil, honey, vinegar and mustard together. Top the asparagus with the dressing and season with salt and pepper to taste.
Notes
Recipe used with permission. Copyright Chef Nancy Waldeck/Taste and Savor
Adapted from Taste and Savor Delicious Healthy Recipes & Tasty Wine Tips
Cooks Recipes http://recipe.cookswarehouse.com/