Tag Archives:
Cake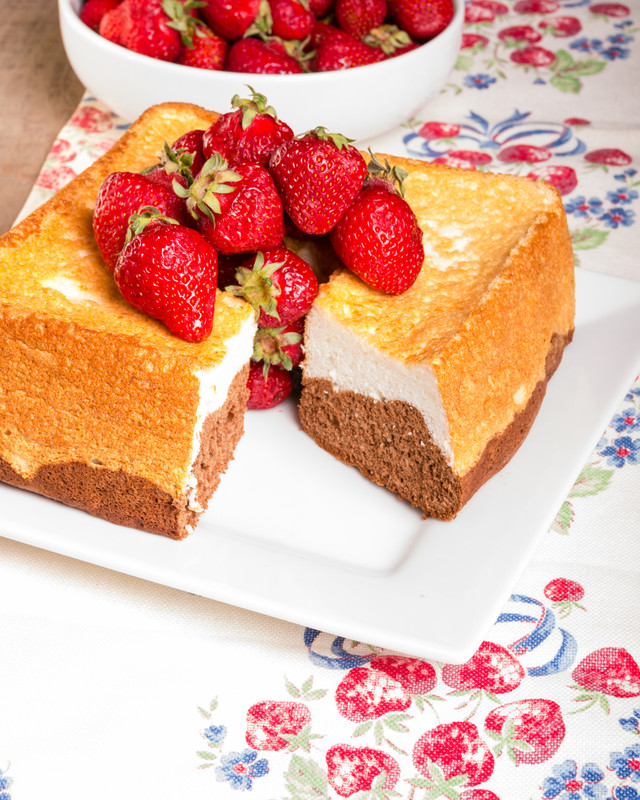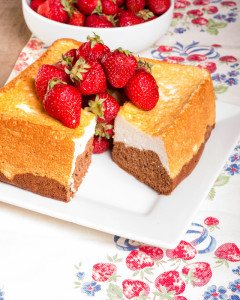 Mimi's Angel Food Cake with Honey Greek Yogurt & Fresh Berries
2013-09-30 13:30:20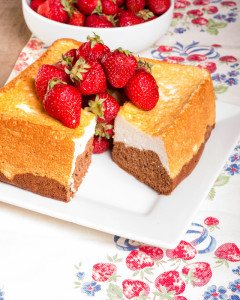 Serves 6
Ingredients
Cake
1 ½ cups sugar
1 1/8 cup sifted cake flour
¼ tsp salt
10 - 12 large egg whites (about 1 ½ liquid cups)
1 ¼ tsp cream of tartar
1 tsp vanilla
Topping
2 Cups Greek Yogurt (Plain)
1/4 Cup Honey
1 Orange (Zested)
1 Pint Fresh Berries
CAKE
Preheat oven to 375*F.
In a medium bowl combine ¾ cup of the sugar, the flour and the salt, and whisk to blend.
In a large mixing bowl, beat the egg whites until frothy, add the cream of tartar, and beat until soft peaks form when the beater is raised. Gradually beat in the remaining ¾ cup of sugar, beating until very stiff peaks form when the beater is raised slowly.
Add the vanilla to the egg white mixture. Gently sprinkle the flour mixture over the whites, in four additions, and fold in quickly but gently. After last addition, fold a few extra times to make sure it's well blended but doesn't have to be perfect.
Pour batter into a 9" or 10" ungreased tube pan, drop the pan once on the counter to release any air bubbles. Bake 30 – 35 minutes for a 10" cake and 35 - 40 minutes for a 9" cake or until a cake tester comes out clean and the cake springs back when lightly pressed.
Remove from oven, invert pan on a rack or suspended by the tube on a bottle and cool completely in the pan (1 - 1 1/2 hours).
Loosen the sides and the middle with a metal spatula and remove the center core of the pan if a removable bottom pan or remove cake from solid pan. Invert onto a serving plate. Serve or wrap airtight.
TOPPING
Mix yogurt, honey and orange zest until well blended.
Rinse berries and pat them dry.
Place a slice of Angel food cake on a dessert plate. Top it with a dollop of the honeyed yogurt and a scatter of fresh berries.
Garnish with fresh mint if desired.
Cooks Recipes http://recipe.cookswarehouse.com/