Taco Salad Dip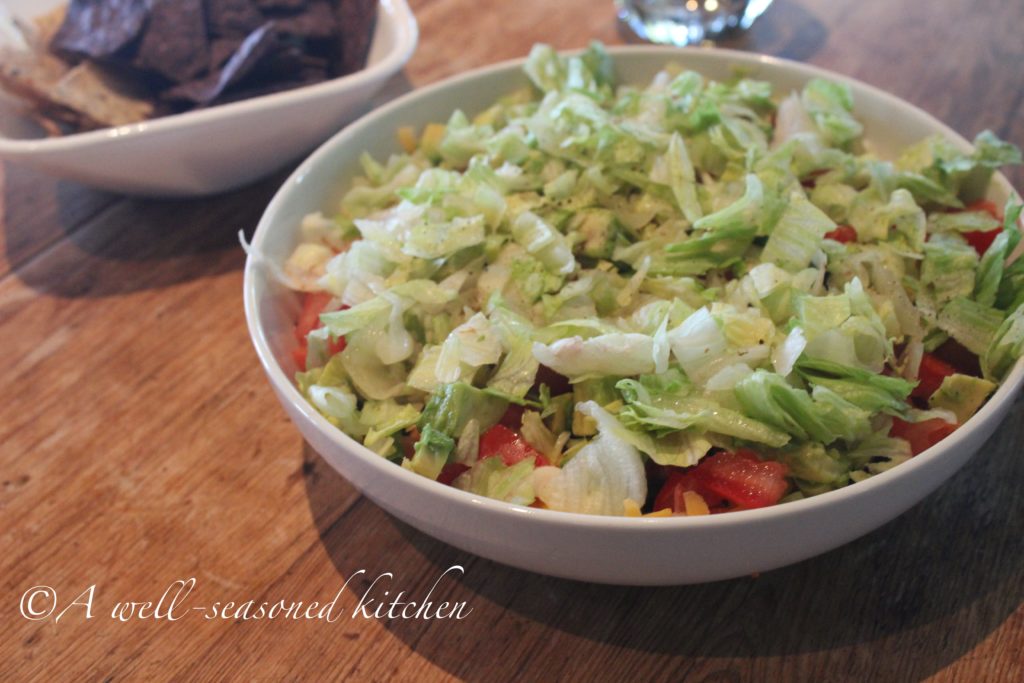 Taco Salad Dip
2016-09-28 08:34:20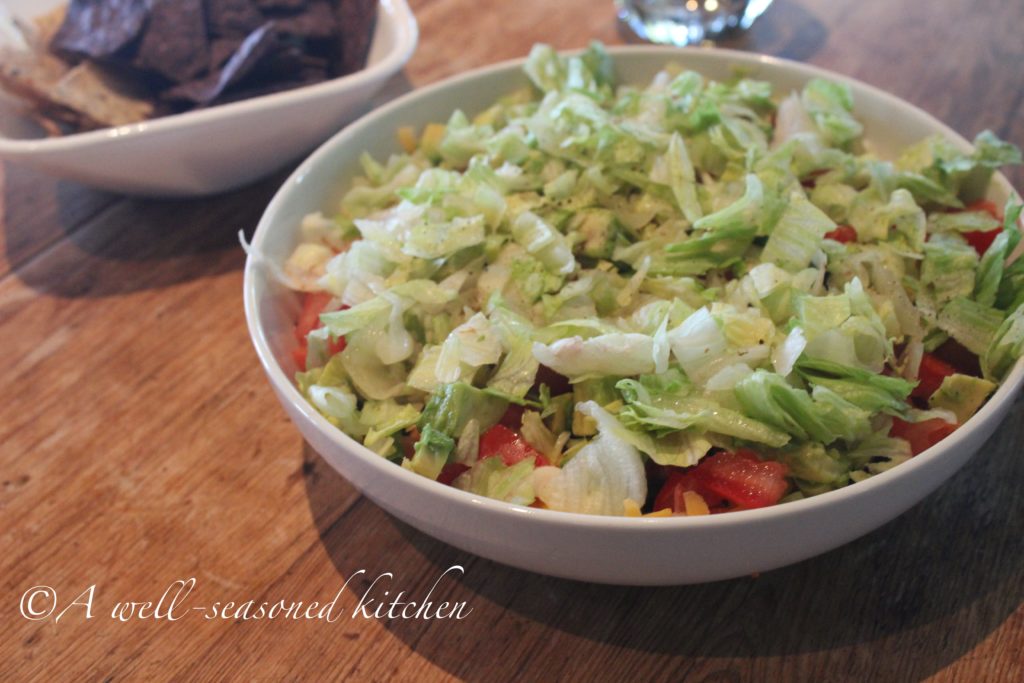 Serves 8
A variation of the well-known Seven Layer Dip, this recipe has no refried beans and is a snap to put together. It was given to me several years ago and continues to be a crowd pleaser today. Note that this dip tastes best if you let the cream cheese mixture sit about an hour or two before serving to allow the flavors to blend. Don't worry if you don't have time though — it also tastes great when served immediately
Ingredients
1 (8-ounce) package cream cheese, softened
1 1/2 cups sour cream
2 tablespoons Mexican seasoning blend*
3/4 cup salsa (We like Pace brand)
6 green onions, chopped
3/4 cup (3 ounces ) shredded sharp Cheddar cheese, or more to taste
1 (2.25-ounce) can sliced black olives, drained
1 ripe avocado, chopped
1 small tomato, seeded and chopped
1/2 cup chopped lettuce
Tortilla chips
Instructions
In a medium mixing bowl, stir together cream cheese, sour cream, and taco seasoning. Spread evenly in the bottom of an 8- or 9-inch pie plate or other shallow 4-cup dish. Spread salsa evenly over the top of cream cheese mixture. Top with ingredients in this order: onions, cheese, olives, avocado, tomato and lettuce. Serve with tortilla chips.
Notes
*Recipe at www.seasonedkitchen.com. Prepared Mexican (or taco) seasoning is also available in the spice aisle at most major grocery stores
©2015 Lee Clayton Roper, from "Fresh Tastes from A Well-Seasoned Kitchen"
Cooks Recipes http://recipe.cookswarehouse.com/
Google+