Stuffed Jalapeño Peppers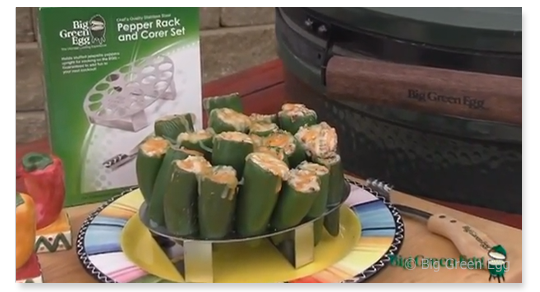 Stuffed Jalapeño Peppers
2014-08-25 13:43:44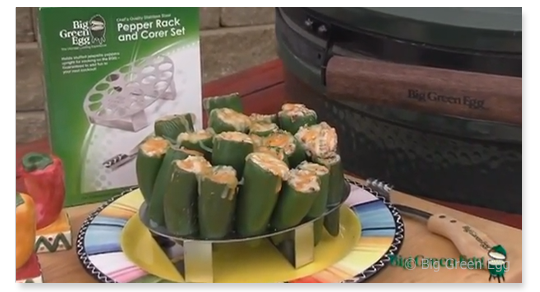 August can be bittersweet for many - it's back-to-school time and signals the end of summer. But it also means that football season is just around the corner! Gear up for tailgating and football parties this fall with this spicy crowd-pleaser from our friends at Big Green Egg ®.
Ingredients
2½ cups grated Parmesan cheese
10 Jalapeño peppers (split and seeded)
1 pound ground turkey
8 ounces cream cheese
4 ounces shredded cheddar
Instructions
Using the Jalapeño Corer from the Jalapeño Pepper Rack, cut off stem end of the jalapeños and remove the seeds. Be careful not to touch eyes or face, as pepper juice can sting.
Place Parmesan cheese, turkey and cream cheese in a food processor. Blend until all ingredients are combined; spoon the mixture into each of the split jalapeños.
Set the EGG for indirect cooking at 375°F/190°C.
Grill the jalapeños until the peppers are tender and lightly browned, about 20 to 30 minutes for twenty average size peppers. Add the shredded cheese 2 minutes before you finish cooking the peppers so that it will have time to melt.
Notes
Enjoy! Recipe courtesy of Big Green Egg ®
Cooks Recipes http://recipe.cookswarehouse.com/
Google+