Halibut with Cherry Tomatoes & Tarragon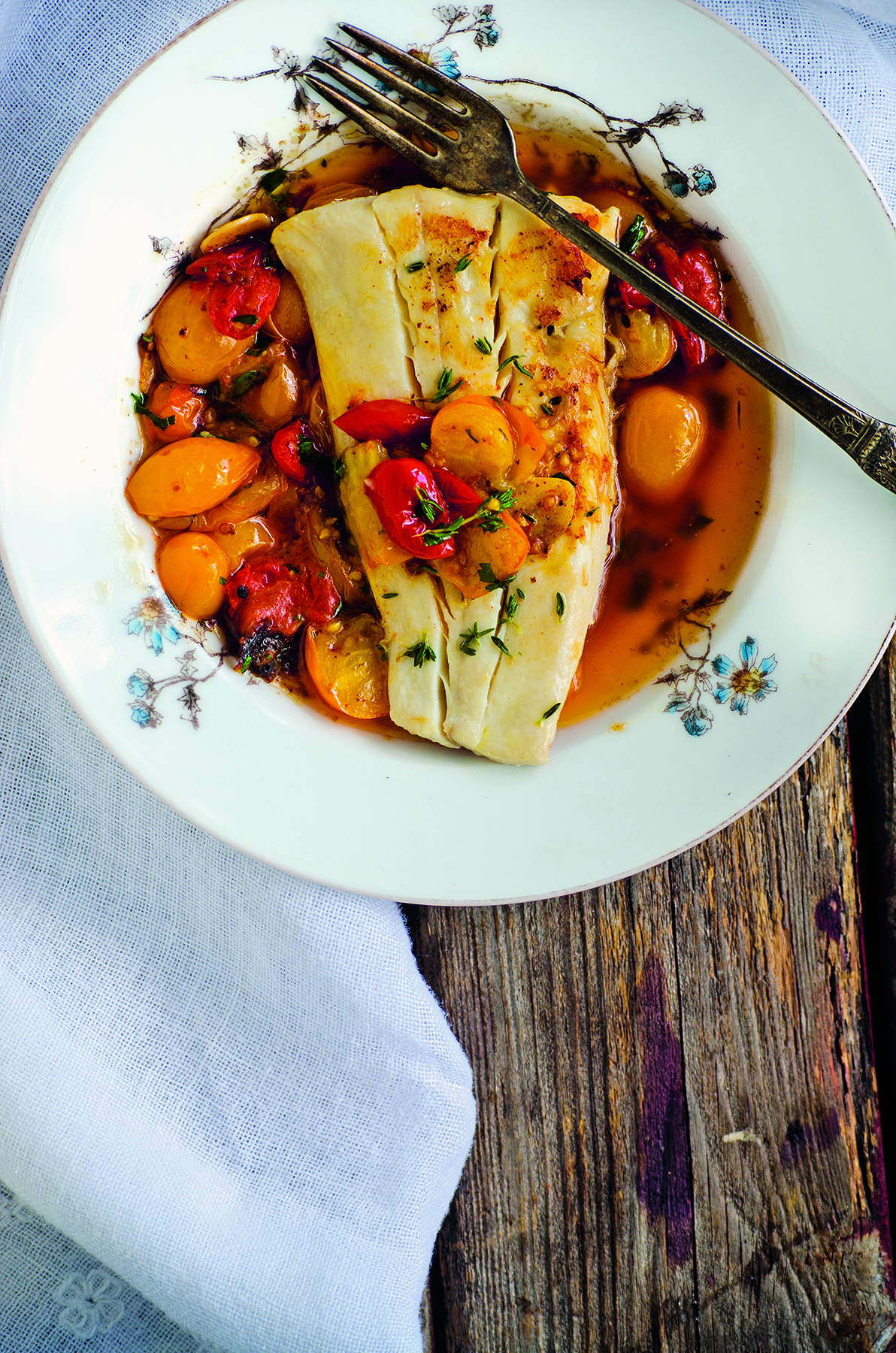 Pan-Seared Halibut with Melted Cherry Tomatoes and Tarragon
2014-08-29 10:50:14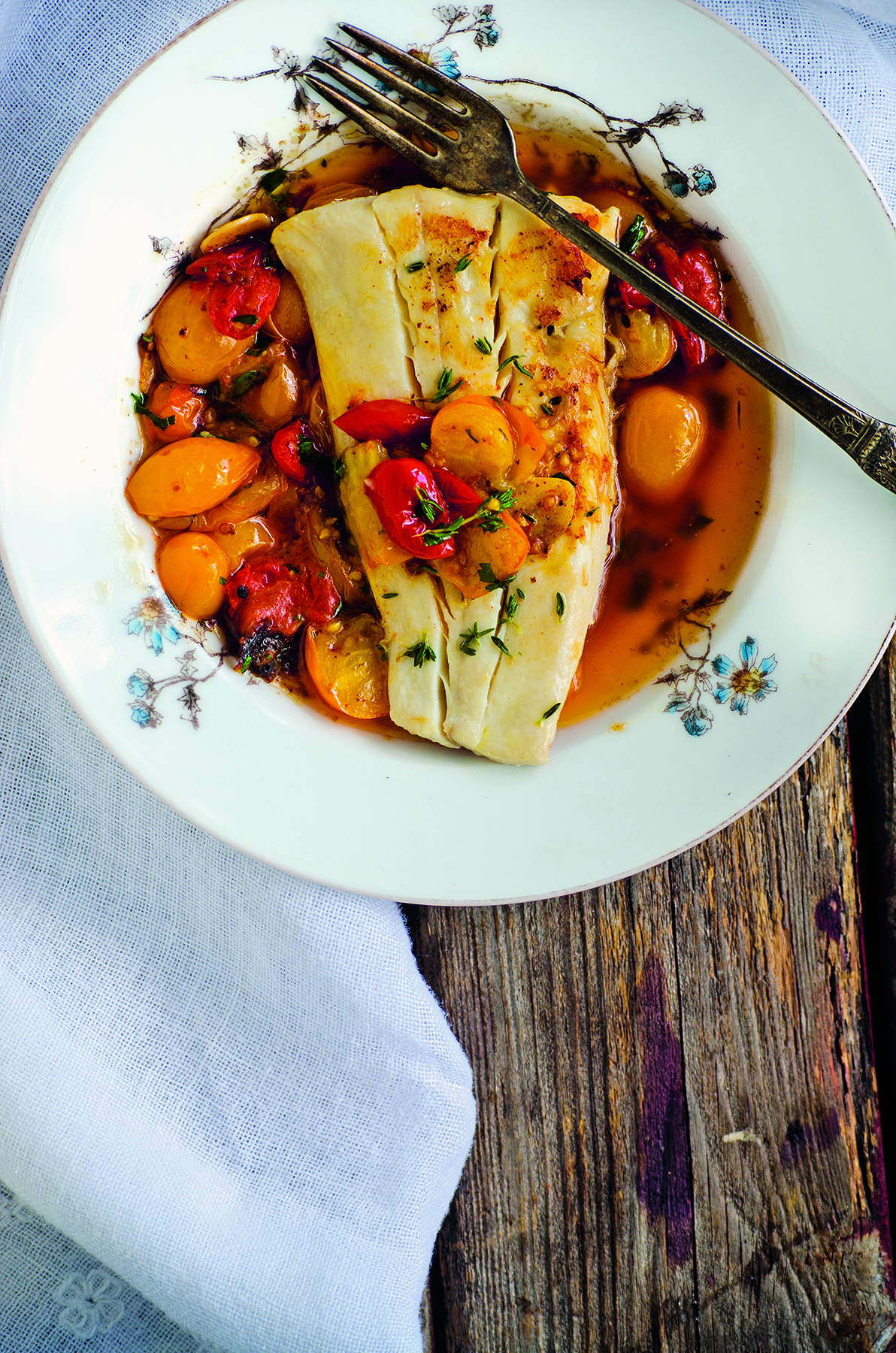 Serves 4
Blogger and author of The Nourished Kitchen, Jennifer McGruther, shares this summertime recipe today, join us this weekend to see what else is in store!
Fish
4 (4- to 6-ounce) halibut fillets
1/2 teaspoon finely ground unrefined sea salt
1/2 teaspoon freshly ground black pepper
1 teaspoon chopped fresh thyme leaves
1 tablespoon clarified butter
Tomatoes
2 tablespoons extra-virgin olive oil
1 shallot, minced
2 cloves garlic, minced
1 pound cherry tomatoes, halved
1/4 cup coarsely chopped fresh tarragon
Instructions
Sprinkle the halibut with the salt, pepper, and thyme. Set the fillets on a plate and let them rest a bit while you prepare to cook the fish.
Melt the butter in a wide skillet over medium-high heat. Once the butter melts, arrange the halibut skin side down in the hot fat and sear for 4 or 5 minutes, until the skin crisps and browns. Flip the fish and continue cooking for another 2 to 3 minutes, until it flakes easily when pierced by a fork. Transfer the halibut to a serving plate and tent it with parchment paper or foil to keep it warm.
To prepare the tomatoes, set the skillet you used to cook the fish over medium heat and pour in the olive oil. Toss in the shallot and garlic and cook, stirring frequently, until fragrant and translucent, about 6 minutes. Toss in the tomatoes and sauté them with the shallot and garlic until they soften and release their juice, about 2 minutes. Add the tarragon and continue cooking, stirring frequently, for 1 minute.
Uncover the waiting halibut. Spoon the melted cherry tomato mixture over the fish and serve immediately.
Notes
Copyright 2014 Ten Speed Press, "The Nourished Kitchen" by Jennifer McGruther. Recipe used with author's permission
Adapted from The Nourished Kitchen
Adapted from The Nourished Kitchen
Cooks Recipes http://recipe.cookswarehouse.com/
Google+