Spicy Bloody Mary with a Grilled Prosciutto-Wrapped Shrimp Skewer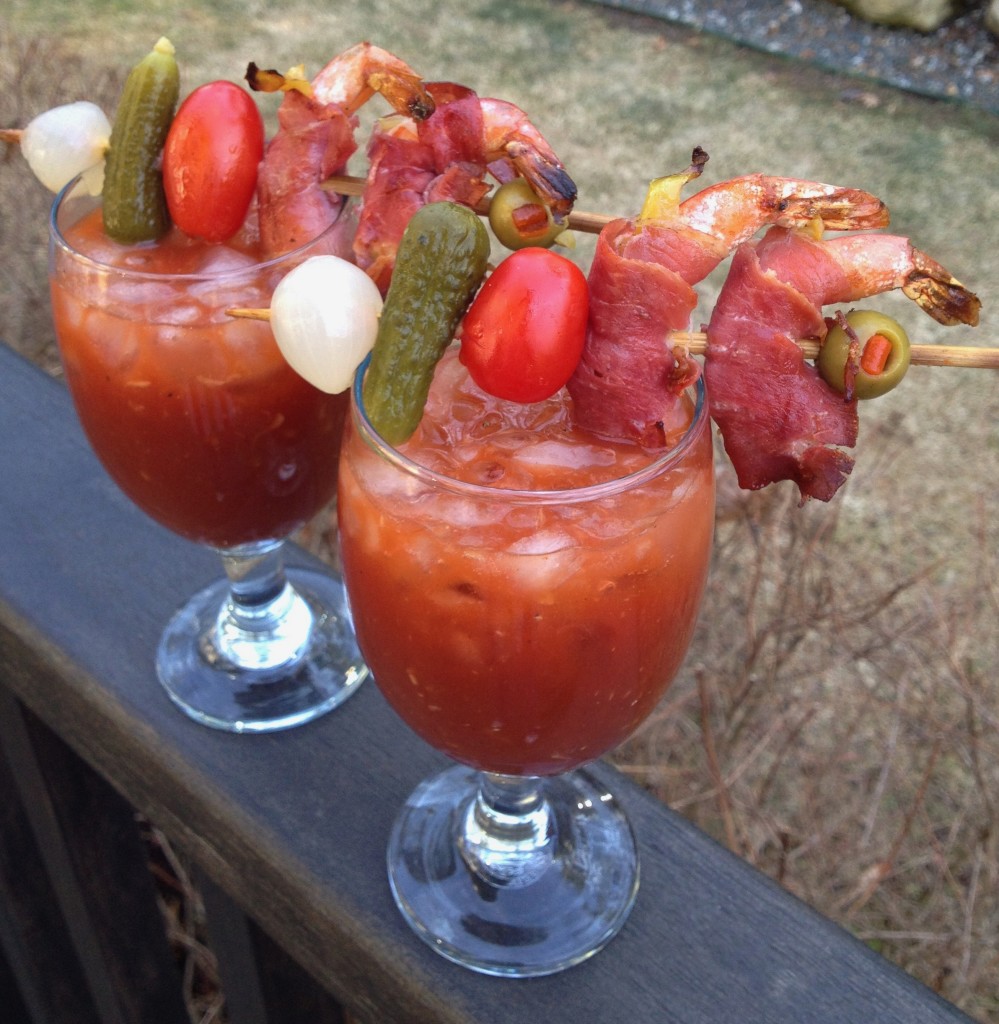 Spicy Bloody Mary with a Grilled Prosciutto-Wrapped Shrimp Skewer
2016-02-03 15:13:25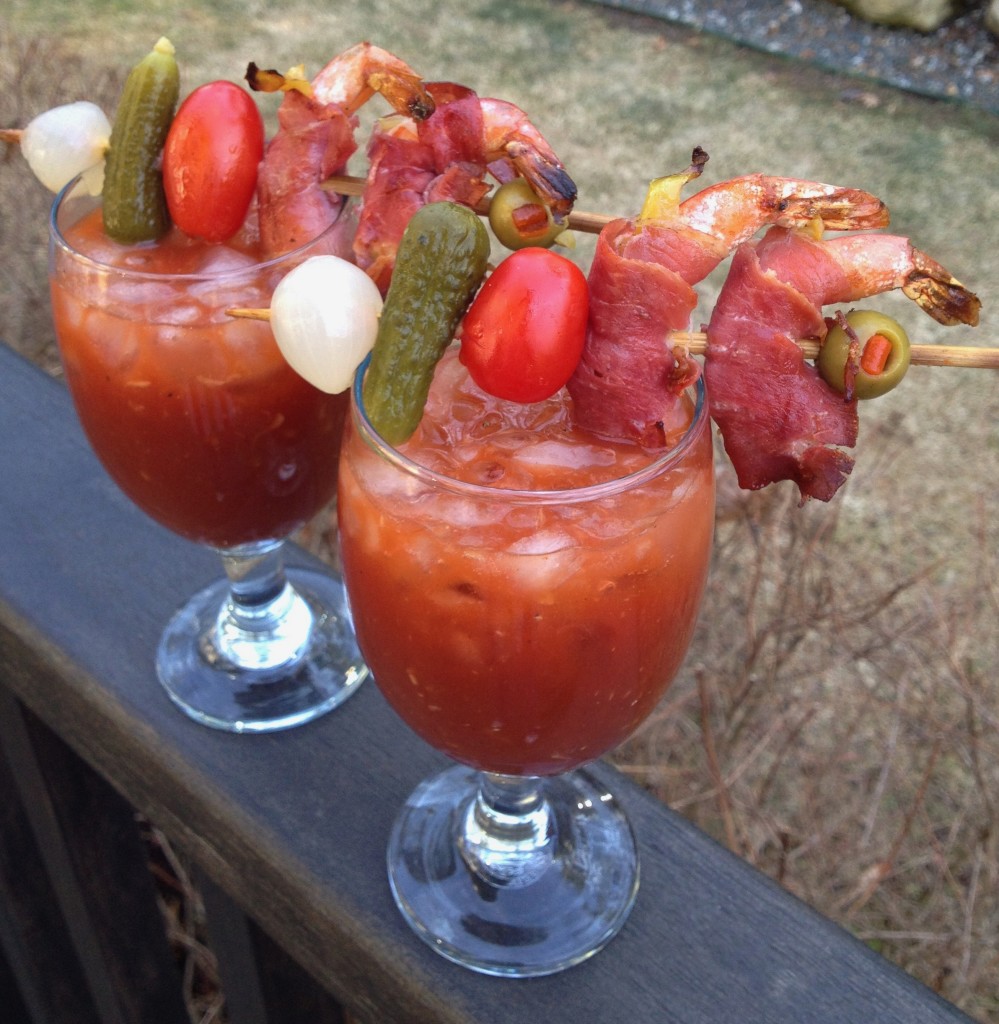 Skewer
8 Large Shrimp (Peeled and deveined)
8 slices Pickled Hot Banana Pepper Slices
4 large slices Prosciutto
2 tbsp. Olive Oil
½ tsp. Salt
Pinch of Cayenne Pepper
Pinch of Ground Black Pepper
4 Cherry Tomatoes
4 Small Pickles
4 Pickled Onions
4 Green Olives
Bloody Mary
4 (10 oz. can) Tomato Juice (V8)
3 tbsp. Lemon Juice
6-8 oz. Greygoose Vodka
7-8 tsp. Horseradish
6 tsp. Worcestershire Sauce
½ tsp. Salt
½ tsp. Ground Black Pepper
1/8 tsp. Cayenne
5 drops Hot Pepper Sauce
Skewer
Preheat BGE to 400 F.
Marinade Shrimp in olive oil, salt and pepper.
Line butterflied area of shrimp with hot pepper slices.
Cut prosciutto in slices and wrap around shrimp.
Secure with a skewer.
Place 2 shrimp on a skewer, divided by a cherry tomato. Leave enough room to add other ingredients on skewer.
Place grill for 3-5 minutes or until nice and pink.
Add a green olive on the bottom side of each skewer, and then add a pickle and then an onion to each skewer.
Place over the Bloody Mary allowing the shrimp tails to face upwards.
Bloody Mary
Mix all ingredients together and pour over ice.
Take shrimp skewer and use as a garnish or as tapas with your drink
Notes
Copyright 2015 Linkie Marais
Cooks Recipes http://recipe.cookswarehouse.com/
Google+