Peanut Butter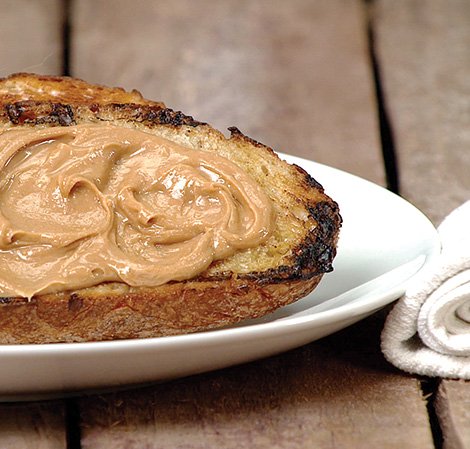 Peanut Butter
2016-07-20 12:18:07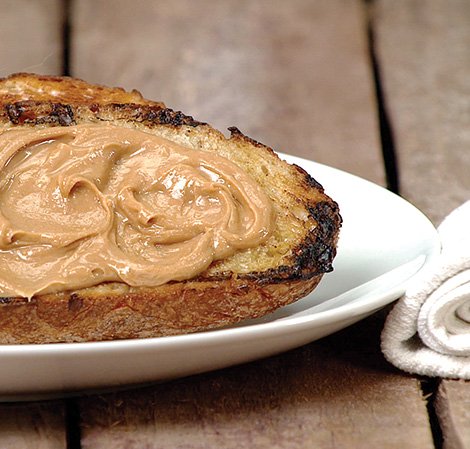 This classic sandwich spread contains just one ingredient--peanuts!
Ingredients
3 cups (420 g) unsalted roasted peanuts
Instructions
Pour nuts into the Vitamix container and secure lid.
Select Variable 1.
Turn machine on and slowly increase speed to Variable 10, then to High, using the tamper to push the ingredients into the blades.
In 1 minute, you will hear a high pitched chugging sound. Once the butter begins to flow freely through the blades, the motor sound will change from a high pitch to a low laboring sound. Stop machine.
Store in an airtight container. It can also be frozen for longer storage.
Notes
CAUTION: Over processing will cause overheating to your machine. Do not process for more than 1 minute after mixture starts circulating freely. For recipe variation, see Cashew Nut Butter and Almond Butter recipes.
This recipe has been written for the C-Series machines with Variable Speed control and Standard 64-ounce container. If you are using a different Vitamix machine or container size, you may need to make adjustments to the Variable Speed, processing time, and/or ingredient quantities.
Recipe courtesy of Vitamix®
Cooks Recipes http://recipe.cookswarehouse.com/
Google+