Garlic Rosemary Lamb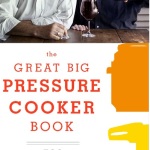 Garlic Rosemary Lamb
2015-03-05 08:57:46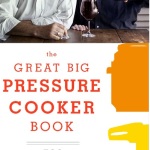 Serves 6
March - in like a lion, out like a lamb. Or at least that how the saying goes. We say ring in March with this delicious lamb recipe from Fagor, ready in no time in your pressure cooker.
Ingredients
4 pounds boneless lamb, cubed
Salt and pepper
2 tablespoon olive oil
4 cloves of garlic, minced
3 tablespoon flour
1 ½ cups vegetable stock
4 6-inch pieces of fresh rosemary
1 cup thickly sliced carrots
Instructions
Generously season the lamb cubes with salt and pepper. Heat olive oil. Add the lamb cubes and garlic. Brown the meat on all sides.
Stir in the flour, mixing well. Gradually stir in the stock. Add the carrots and rosemary.
Close and lock. Bring to pressure. Stabilize the pressure and cook for 20 minutes at high pressure.
Release the pressure. Remove the rosemary stems as the leaves will have fallen off.
Notes
Recipe Courtesy of Fagor
Cooks Recipes http://recipe.cookswarehouse.com/
Google+