Dark Chocolate Guinness Cupcakes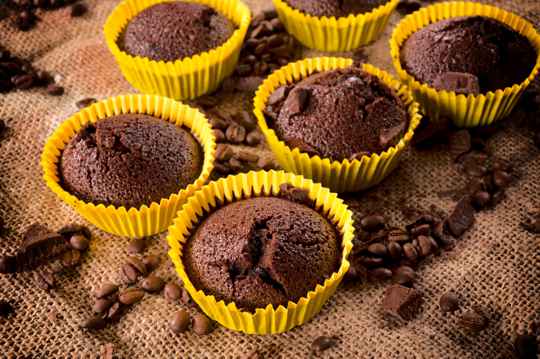 Dark Chocolate Guinness Cupcakes
2017-03-16 07:52:33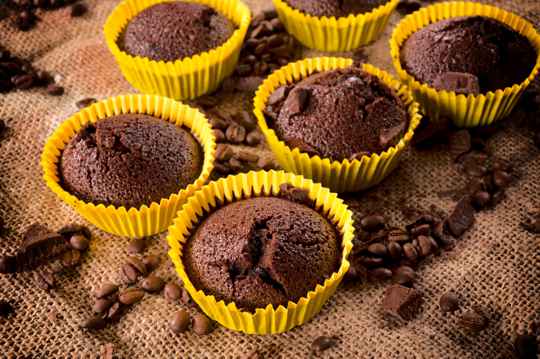 Cupcakes
1 11oz bottle Guinness Extra Stout
1/2 cup whole milk
1/2 cup vegetable oil
1 tbls of real vanilla extract
3 large eggs
3/4 cup greek yogurt
2 1/2 cups all-purpose flour
1 1/2 cups granulated sugar
1/2 cup of 90/10 dark chocolate
1 1/2 tsp baking soda
1/2 tsp salt
cupcake liners
butter to grease cupcake pan
Frosting
8 oz cream cheese, at room temperature
1/3 cup heavy cream
3/4 lb powdered sugar
Shaved 90/10 dark chocolate
Cupcakes
Heat the oven to 350°F and arrange a rack in the middle.
Mix together the Guinness, milk, vegetable oil, and vanilla in a large bowl, then mix in the eggs, one at a time, until completely incorporated. Whisk in the sour cream.
Mix flour, sugar, dark chocolate, baking soda, and salt in another bowl. Combine this mixture into the wet Guinness mixture.
Bake around 20 to 25 minutes. Let the cupcakes cool completely before removing from the pan and adding the icing.
Frosting
Mix the cream cheese and salt in the bowl until it is almost whipped. Gradually mix in the heavy cream until smooth. Slowly mix in the powdered sugar until smooth.
Frost the cupcakes then top with a small sliver of dark chocolate.
Cooks Recipes http://recipe.cookswarehouse.com/
Google+