Brown Sugar Ginger Crisps
by: admin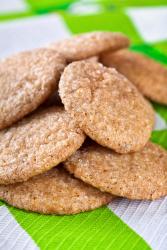 Brown Sugar Ginger Crisps
2017-12-15 12:57:49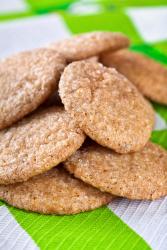 Add the taste of ginger to your holiday baking! These are great for cookie swaps, snacking, or left for Santa with a glass of milk.
Ingredients
2 sticks (1 cup) unsalted butter at room temperature
1 cup firmly packed light brown sugar
1 large egg yolk
1 teaspoon vanilla
1/2 cup finely chopped crystallized ginger (about 3 ounces)
1/4 teaspoon ground ginger
1 1/2 cups all-purpose flour
3/4 teaspoon double-acting baking powder
1/2 teaspoon salt
Instructions
Preheat oven to 350°F
In a bowl, cream together the butter and the brown sugar and beat in the egg yolk, the vanilla, the crystallized ginger, and the ground ginger.
Into the bowl sift together the flour, the baking powder, and the salt and combine the batter well.
Drop teaspoons of the batter about 3 inches apart onto un-greased baking sheets and bake the cookies in batches in the middle of a preheated 350°F oven for 10 to 12 minutes, or until they are just golden.
Let the cookies cool on the sheets for 5 minutes, transfer them carefully with a metal spatula to racks, and let them cool completely. Freezes well.
Notes
© 2017 Cuisinart. All Rights Reserved.
By Cuisinart
Cooks Recipes http://recipe.cookswarehouse.com/
Google+