Baja-style Ceviche with Lime, Cilantro and Coconut Milk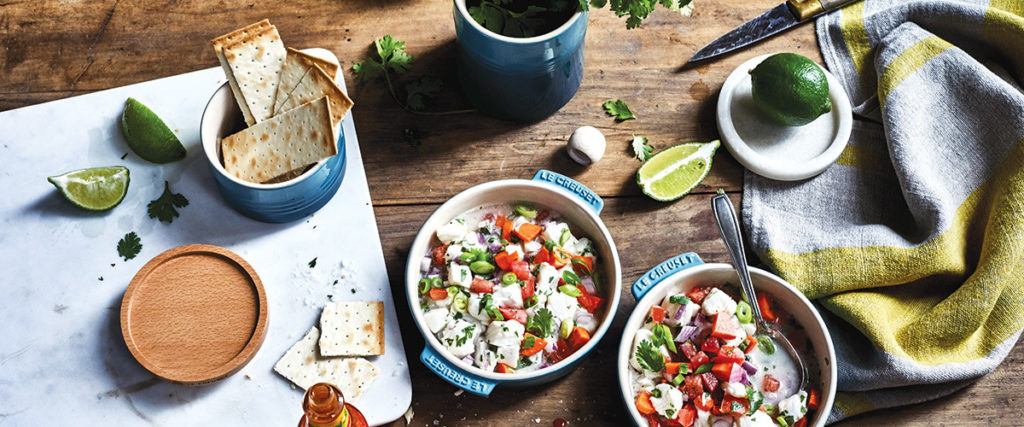 Baja-style Ceviche with Lime, Cilantro and Coconut Milk
2017-07-31 12:54:02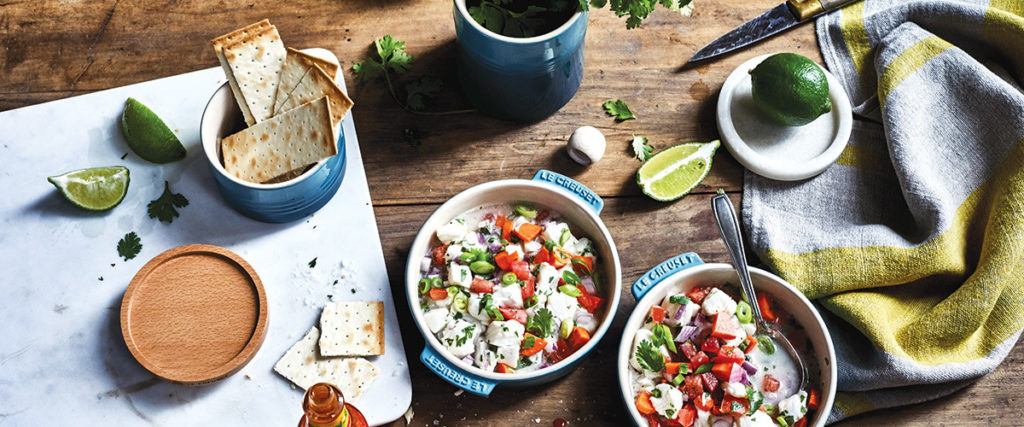 Ingredients
1 1/4 pounds halibut (or other meaty white fish), skinned, de-boned and cut into 3/4-inch cubes
1/2 cup freshly squeezed lime juice
1 cup carrots, cut into 1/4-inch dice
1 cup tomato, seeded and cut into 1/4-inch dice
1 cup red onion, diced
1 jalapeno, seeded and diced
2 tablespoons chopped cilantro, plus leaves for garnish
7 fl. oz. full-fat coconut milk
1 green onion, sliced on the bias into 1/4-inch pieces
Sea salt
Instructions
In a large mixing bowl, combine halibut and lime juice. Refrigerate and let marinate 10-20 minutes.
After marinating, add carrots, tomato, red onion, jalapeno, cilantro and coconut milk. Stir gently to combine and season to taste with sea salt. Serve in tapas dishes, garnished with cilantro leaves and green onion. Serve with crackers and hot sauce.
Notes
Serves 2 - 4
© 2017 LE CREUSET. All rights reserved.
Cooks Recipes http://recipe.cookswarehouse.com/
Google+