Artichoke, Bacon & Cheddar Jalapeño Boats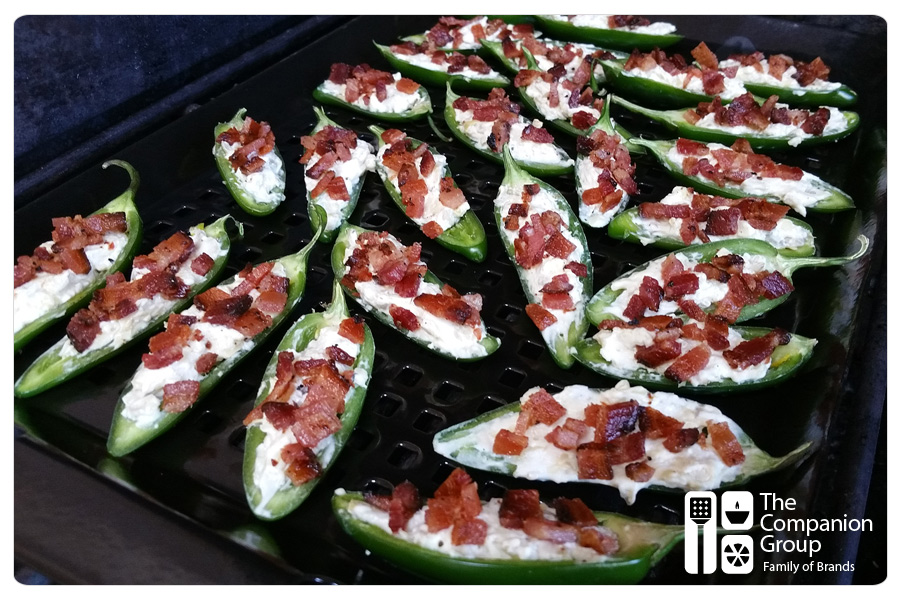 Artichoke, Bacon & Cheddar Jalapeño Boats
2017-05-24 14:19:56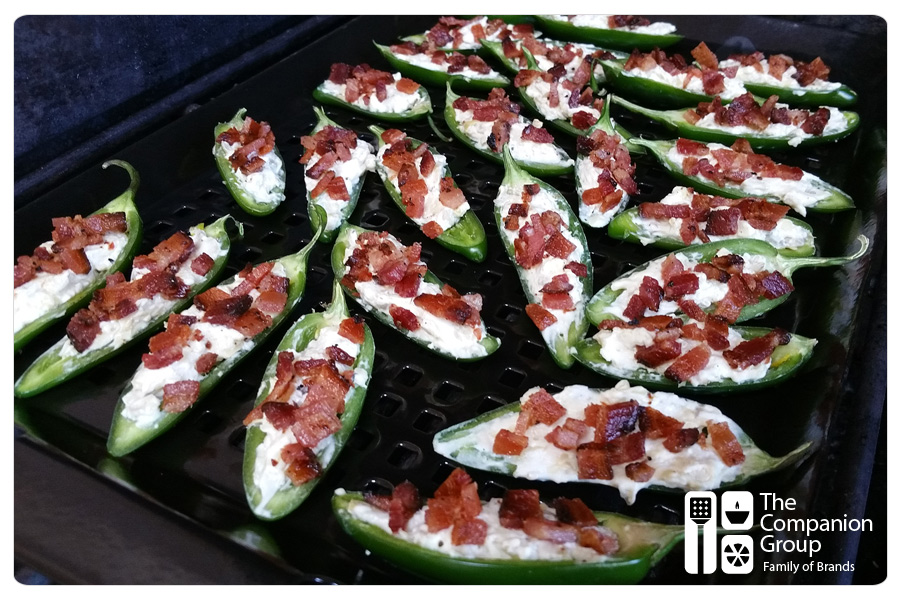 If you like jalapeño poppers, chances are you're going to love this recipe. Instead of removing the top stem portion of the pepper, these jalapeños are cut horizontally for a fresh and unique presentation. After stuffing them with a mix of cream cheese, cheddar, artichokes and bacon, the peppers are cooked on a blazing grill adding a hint of smoky char flavor.
Ingredients
14 jalapeño peppers – makes 28 boats
¾ C. cream cheese
½ C. cheddar cheese, shredded
½ C. artichokes, diced
6 strips bacon (approximately ½ lb.)
Instructions
Allow cream cheese to soften at room temperature for 30 minutes.
Slice jalapeños in half vertically and remove seeds.
Cook bacon strips and cut into small pieces.
Place cream cheese into the bowl of a stand mixer and mix on medium speed with a paddle attachment for 1 minute.
Add cheddar and artichokes and mix on low speed for 30-40 seconds until incorporated.
Place 3/4 – 1 tsp. of the mixture into each jalapeño.
Add bacon crumbles on top of each stuffed jalapeño.
Place peppers on a Charcoal Companion grill grid and grill 7 to 10 minutes over medium-high direct flame, or until peppers are soft and cheese mixture is warm.
Notes
The Companion Group © 2017. All Rights Reserved.
Cooks Recipes http://recipe.cookswarehouse.com/
Google+