Wine-Soaked Fig Brie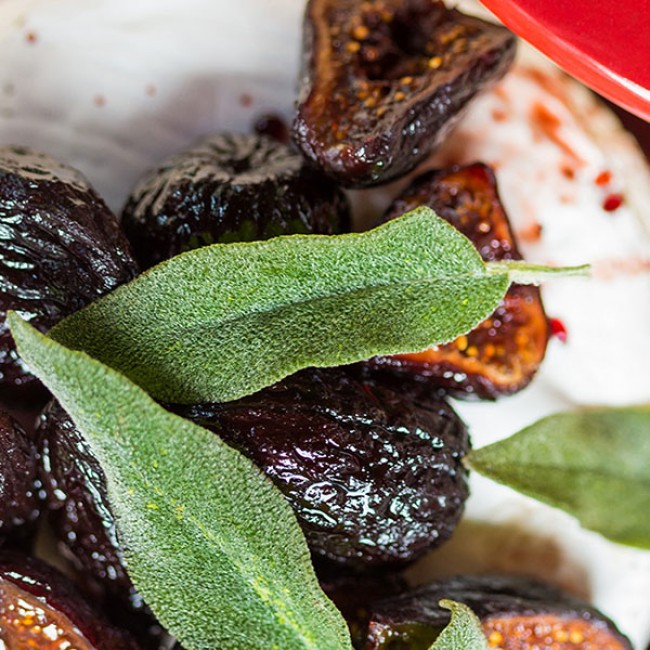 Wine-Soaked Fig Brie
2016-12-23 12:15:12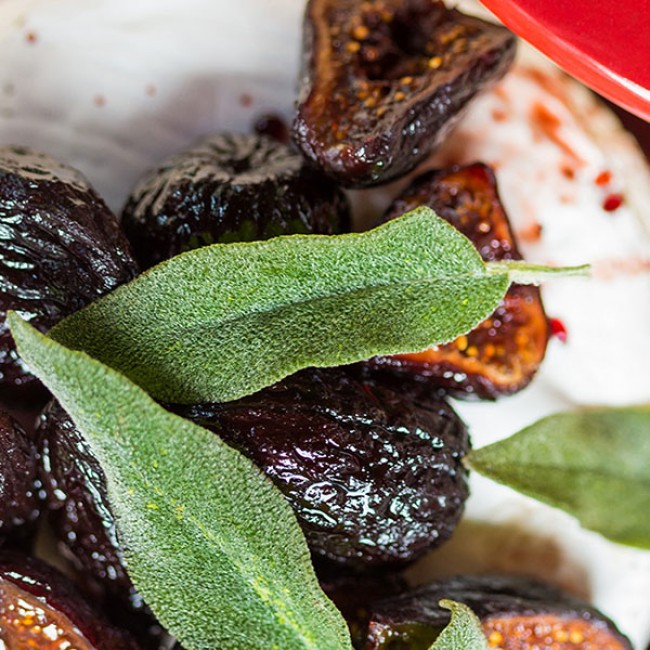 Impress your guests with this easy but striking (and tasty) appetizer!
Ingredients
1 (8-ounce) brie round
8-10 mission figs, dry
1 cup dry red wine
1 cup dry sherry
2 sprigs fresh sage
1/2 cup cooking oil
Instructions
Preheat oven to 450 F. Remove cheese from wrapper and place in the Camembert Baker. Place in the oven until the top is slightly browned and the rind has begun to break and release the cheese, approximately 12–15 minutes.
In a small saucepan, soak the figs in the red wine and sherry for about 15 minutes. Place over medium heat and cook for 10 minutes. Remove the figs from the liquid and place in a bowl.
Continue to cook the sauce for about 8 minutes, until reduced to a syrup consistency. Just before turning off the heat, toss in one sprig of sage and cook for 30 seconds. Turn off the heat and allow it to steep in the pan.
Remove the leaves from the second sprig of sage.
In a small sauté pan or cast iron skillet, heat the oil for about 5 minutes. Flatten the sage leaves in your hands as you lay them in the cooking oil to fry. They will bubble initially, but will be ready after about 30 seconds, when bubbling stops. Carefully remove with tweezers or small tongs. Let cool on a paper towel.
Remove sage from the syrup. Combine the syrup and cooked figs, and spoon over the warm brie. Garnish with fried sage leaves.
Notes
Courtesy of Le Creuset
Cooks Recipes http://recipe.cookswarehouse.com/
Google+