Tag Archives:
Chocolate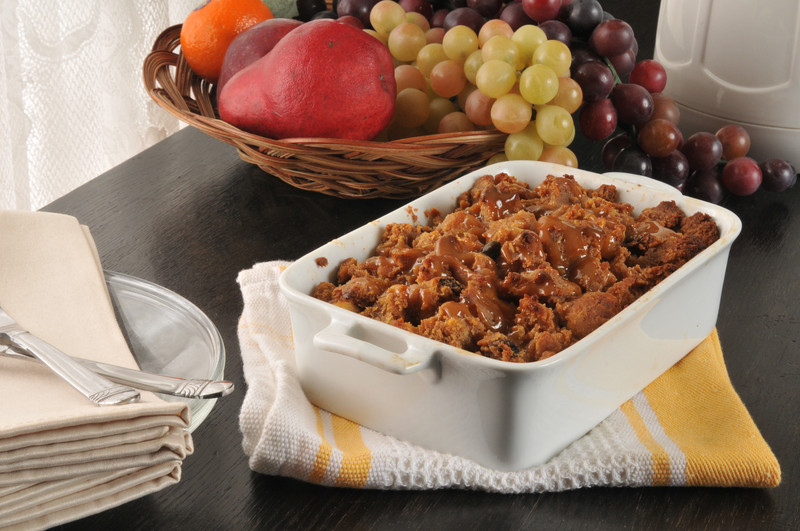 Chocolate Bread Pudding
2016-02-09 13:36:30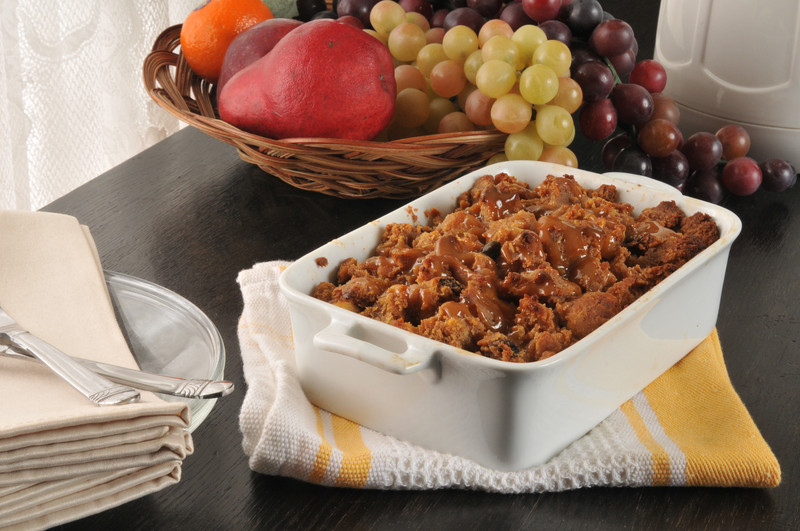 Bread Pudding
1 lb. challah or brioche, trim off and discard crusts, cut into ½" cubes
1 cup heavy cream
¾ cup sugar
1/8 tsp. salt
12 oz. bittersweet or semisweet chocolate, chopped
2 large eggs
2 large egg yolks
2 cups whole milk
1 Tbsp. Vanilla
1 cup dried apricots, soaked in brandy until plump, then cut into strips
Bourbon Crème Anglais
4 egg yolks
2 Tbsp. sugar
pinch salt
1 cup milk
½ vanilla bean
2 – 3 Tbsp. bourbon
Bread Pudding
Bring cream, sugar and salt to a boil, stirring constantly. Remove from heat.
Add chocolate and let stand for 2 minutes then whisk until smooth.
In a large bowl, whisk together the eggs and egg yolks. Next whisk in the chocolate mixture, apricots and stir in the bread cubes. Let stand for 1 to 2 hours while occasionally pressing the bread down with a spatula to help it absorb the liquid.
Preheat the oven to 325*F.
Generously butter a shallow 2qt baking dish. Pour the pudding mixture into the prepared baking dish and smooth the top.
Bake in a water bath until center feels firm when pressed, 55 to 65 minutes. Let cool for 45 minutes.
Bourbon Crème Anglais
Whisk together yolks, sugar and salt until light.
Heat milk in a saucepan until just boils.
Liason the milk and egg yolk mixture and return to medium heat, cook until just before the boil (170 – 180*), should thicken to coat the back of a spoon.
Remove from heat, strain and whisk in vanilla bean seeds. Chill in a bain-marie over an ice water bath. When room temp, whisk in the bourbon.
Cooks Recipes http://recipe.cookswarehouse.com/