Tag Archives:
Blendtec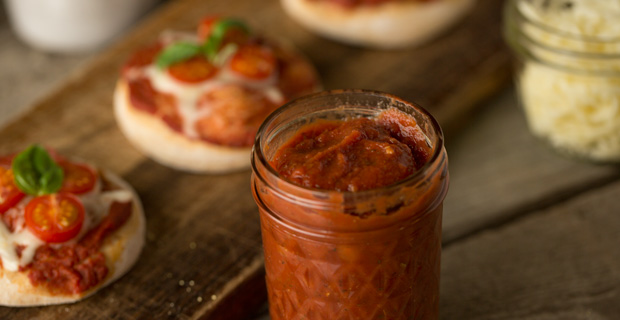 Easy Pizza Sauce
2016-05-25 14:01:30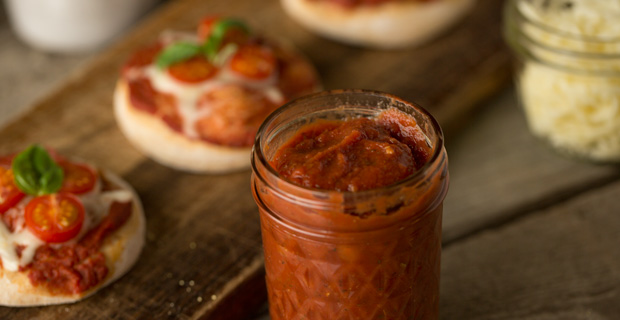 This tasty 4-ingredient tomato sauce is easy to whip up for pizza night!
Ingredients
1 (6 oz) can tomato paste
2 (14.5 oz) cans stewed tomatoes (Italian style), drained
1 clove garlic, roughly chopped
1 tbsp Italian seasoning
Instructions
Add all ingredients to WildSide+, FourSide or Mini WildSide jar in order listed and secure lid.
Blend on "Dips" cycle or on a Medium to Medium-Low speed for 30 seconds.
Notes
*TIP: Store in air-tight container or resealable plastic bag in refrigerator for up to a week or in freezer for 2-3 months.
NUTRITIONAL INFORMATION
• Servings 4.0
• Sodium 580 mg
• Serving Size 1/2 cup
• Carbohydrates 15 g
• Calories 70
• Fiber 4 g
• Fat 0 g
• Sugar 10 g
• Saturated Fat 0 g
• Protein 3 g
• Cholesterol 0 mg
VARIATIONS
To make less, decrease ingredients by half and add 2 tbsp of reserved liquid from canned stewed tomatoes.
Courtesy of Blendtec, ©Copyright 2016
Cooks Recipes http://recipe.cookswarehouse.com/