Tag Archives:
white sauce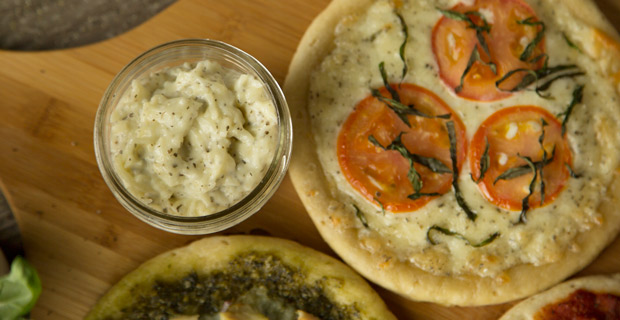 Cheesy White Pizza Sauce
2016-05-25 13:54:48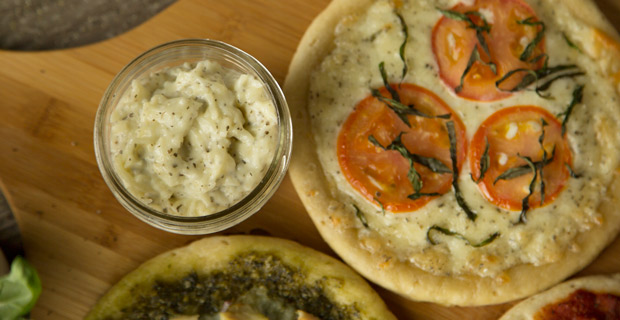 This indulgent sauce is thick and cheesy! It makes any pizza sinfully delicious. Goes especially well with red onion, spinach, chicken, mushrooms and artichoke hearts or tomatoes and basil.
Ingredients
1 cup mayonnaise
1 tsp garlic powder
1 tsp dried basil
1⁄2 cup grated Parmesan cheese
1 cup grated mozzarella cheese
Instructions
Add all ingredients to WildSide+, FourSide, Mini WildSide or Twister jar in order listed and secure lid.
"Pulse" 6-8 times.
Notes
*TIP: Works best if you add extra mozzarella to pizza crust first and then spoon the sauce on top of the cheese and add your favorite toppings. You can also just add this sauce to the pizza since it already has cheese in it!
NUTRITIONAL INFORMATION
• Servings 6.0
• Sodium 540 mg
• Serving Size 1/4 cup
• Carbohydrates 4 g
• Calories 420
• Fiber 0 g
• Fat 41 g
• Sugar 3 g
• Saturated Fat 11 g
• Protein 11 g
• Cholesterol 70 mg
Courtesy of Blendtec, ©Copyright 2016
Cooks Recipes http://recipe.cookswarehouse.com/