Swiss Chard with Bacon Butter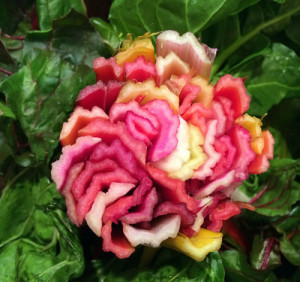 Swiss Chard with Bacon Butter
2014-02-20 08:27:09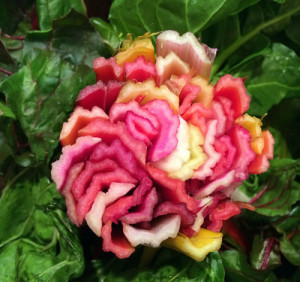 Serves 4
Ingredients
1 bunch Swiss chard (about 1 lb.)
1 Tbsp. bacon drippings
1 Tbsp. unsalted butter
1⁄2 tsp. freshly ground pepper
1⁄4 tsp. salt
Instructions
1. Remove chard leaves from stems by folding the leaves lengthwise so that
the stem can be easily cut off. Cut leaves crosswise into 1⁄2-inch strips, and cut
stems into 3⁄4-inch pieces.
2. Heat bacon drippings and butter in a large skillet over medium heat. Add
chard stems, and saute 4 minutes. Add chard leaves, pepper, and salt, and
saute 4 minutes. Serve immediately.
Cooks Recipes http://recipe.cookswarehouse.com/
Google+