Strawberry Mascarpone Bread Pudding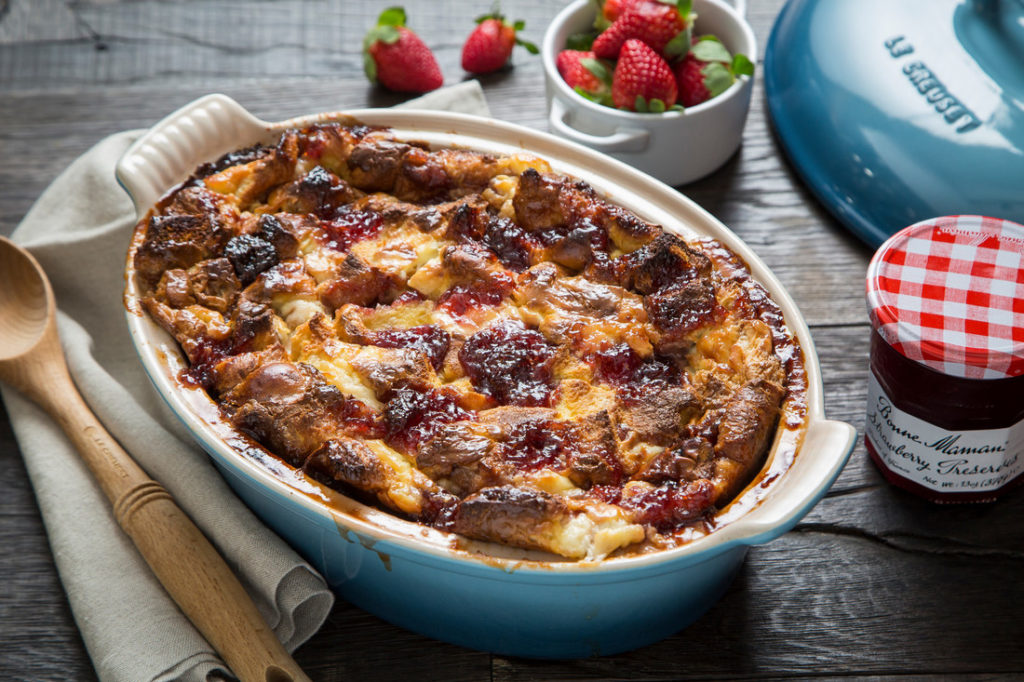 Strawberry Mascarpone Bread Pudding
2017-08-16 15:13:25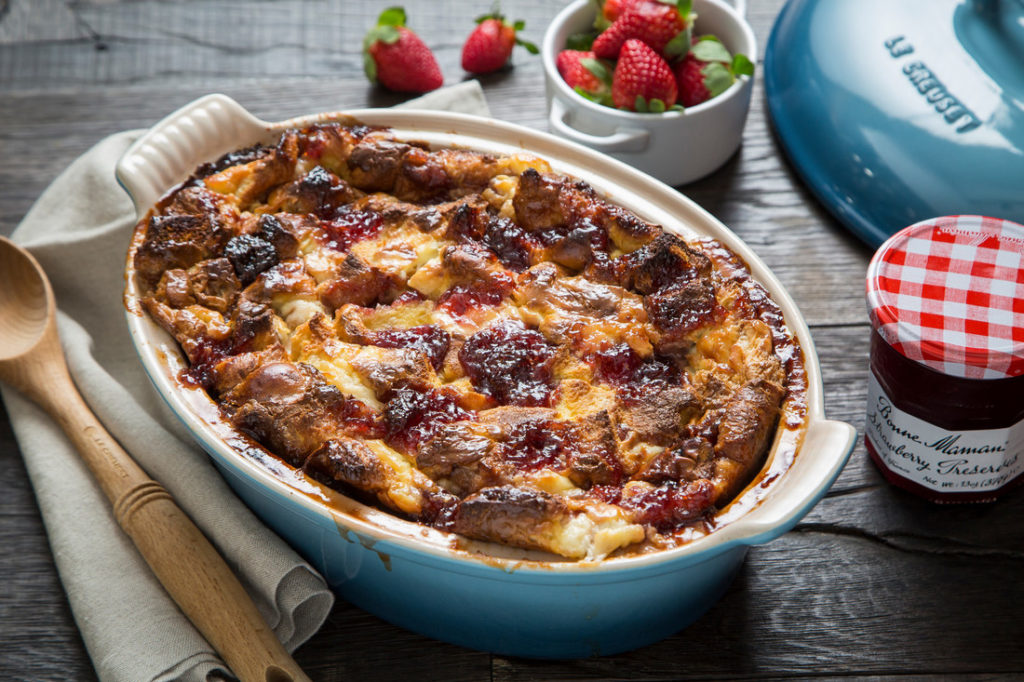 Ingredients
1 loaf brioche or challah bread
1 tablespon butter
5 eggs
2 egg yolks
1/4 cup light brown sugar
1/2 teaspoon salt
3 cups whole milk
1/4 teaspoon vanilla extract
1 cup mascarpone cheese
1 cup Bonne Maman Strawberry Preserves
Instructions
Preheat oven to 375 F. Tear bread into large chunks and arrange in a single layer on a sheet pan. Bake in the oven while it preheats. The bread should not brown, but just dry slightly. Butter the inside of a Le Creuset Heritage Oval Casserole dish.
In a large bowl, whisk together whole eggs, yolks, brown sugar, salt, milk and vanilla. In the Le Creuset Heritage Oval Casserole dish, arrange 1/3 of bread as the bottom layer, then top with spoonfuls of mascarpone and strawberry preserves. Repeat twice more, then pour the custard mixture over the bread. Lightly shake the dish and gently press on the bread with a spatula or spoon so it can absorb the custard. Cover and let rest 15 minutes
Bake covered for 30 minutes. Remove the lid and rotate the dish, then continue baking 20 to 25 minutes, until the bread pudding is puffed and golden, and the custard is set.
Cooks Recipes http://recipe.cookswarehouse.com/
Google+