Sparkling Cranberries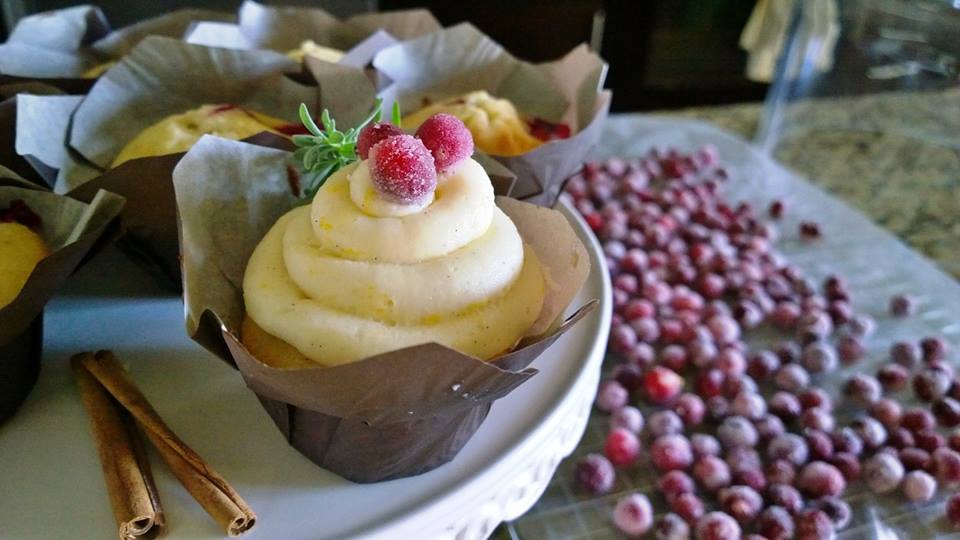 Sparkling Cranberries
2014-11-14 13:03:18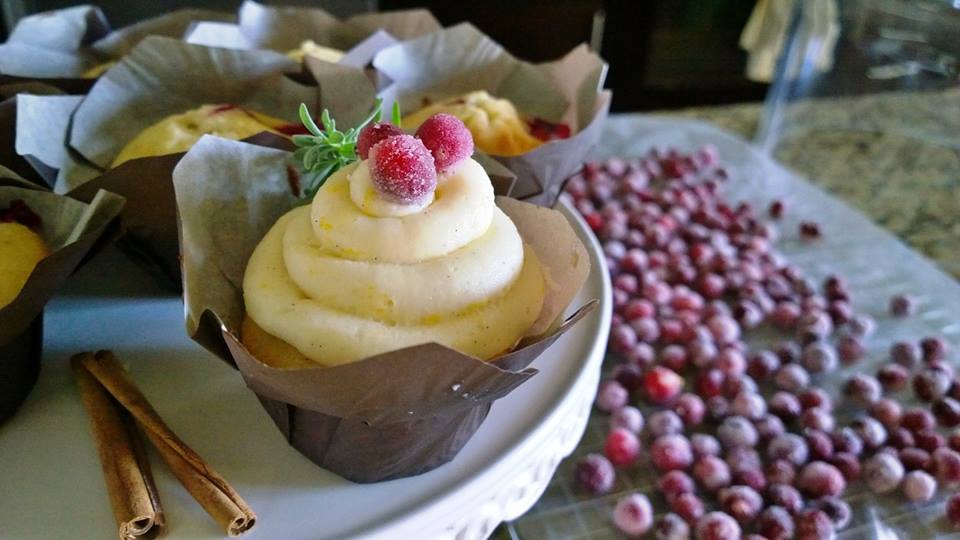 It's time to get festive! The holiday season is drawing near - add a little sparkle to your holiday table this year with these easy to make sparkling cranberries from two of our cooking school superstars at our Midtown store: Amber & Kristina! Use these to top your holiday desserts as pictured below, serve them with cocktails, bake inside muffins or cakes, or simply add a bowl to your holiday table for a little glitz! Looking for more holiday inspiration? Whether you want to roll out the perfect pie crust or need tips on hosting and entertaining, we've got classes to help you enjoy the holidays!
Ingredients
1 cup granulated sugar
1 cup water
1 Cinnamon Stick
Peel from 1 orange
2 cups cranberries
3/4 cup granulated sugar
Instructions
Rinse cranberries & set aside.
In medium saucepan heat 1 cup water, 1 cup sugar, cinnamon stick, and orange peel heat until sugar is dissolved. DO NOT BOIL.
Remove from heat & allow to come to room temperature. (cranberries will pop if the syrup is too hot)
Once syrup is cool- pour over cranberries & place something on top of the cranberries to hold them down in the syrup since they will naturally float.
Cover & refrigerate overnight.
Once your cranberries have soaked for allotted time - strain out cranberries in colander & reserve syrup for other recipes.
Pat cranberries dry with paper towel. They should be tacky not wet.
Place cranberries on a sheet tray and sprinkle with reserved sugar. Slide pan back and forth until all cranberries are coated with sugar.
Allow sugar to harden onto cranberries on a baking sheet for several hours.
Store at room temperature.
Cooks Recipes http://recipe.cookswarehouse.com/
Google+