Shepherds Pie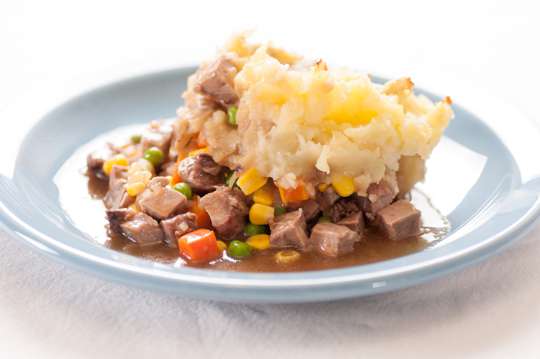 Shepherds Pie
2017-03-16 07:26:05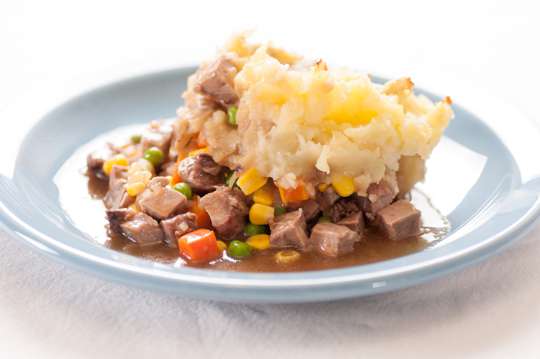 Ingredients
3 large Irish potatoes peeled and quartered
1 stick of butter
1 medium onion chopped
2 cups diced carrots, corn, peas
2 lbs ground round beef
1/2 cup beef broth
Salt & Pepper
Instructions
Place potatoes in medium sized pot. Cover with at least an inch of cold water. Add a teaspoon of salt. Bring to a boil, reduce to a simmer, and cook until soft.
While the potatoes are cooking, melt 4 tablespoons of the butter in a large sauté pan on medium heat. Add the onions and carrots cook until soft.
Add ground beef to the pan with the vegetables. Cook until no longer pink. Season with salt and pepper.
Add the broth, then bring the broth to a simmer and reduce heat to low. Cook uncovered for 10 minutes, adding more broth if necessary to keep the meat from drying out.
Remove the potatoes from the pot and place them in a bowl with 4 the rest of the butter and mash. Season with salt and pepper to taste.
Preheat oven to 400°F. Spread the beef and vegetables in a large baking dish. Spread the mashed potatoes over the top of the ground beef. Cook until browned.
Cooks Recipes http://recipe.cookswarehouse.com/
Google+