Corned Beef & Cabbage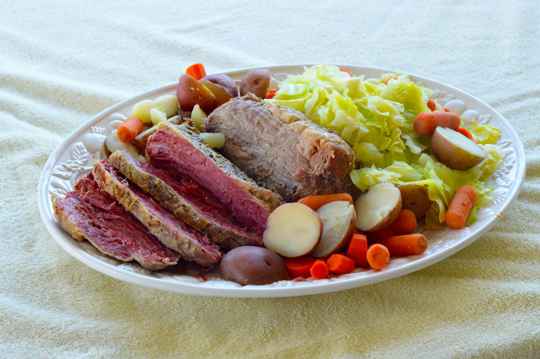 Corned Beef and Cabbage
2017-03-16 07:04:17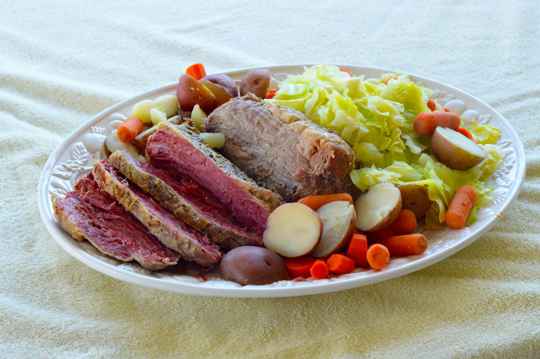 Serves 6
Ingredients
4lbs corned beef brisket with spices
20 baby carrots
2 heads of cabbage chopped
15 red potatoes (small)
Instructions
Place corned beef in dutch oven and cover with water. Add the corned beef spice packet. Cover and bring to a boil, once boiling reduce to a simmer. Simmer approximately 40 minutes per pound or until tender.
Add potatoes and carrots, and cook until they soften. Add cabbage and cook for 20 more minutes. Remove meat and let rest 15 minutes.
Place vegetables in a bowl and cover. Add broth. Slice the corned beef across the grain.
Cooks Recipes http://recipe.cookswarehouse.com/
Google+