Sauteed Cabbage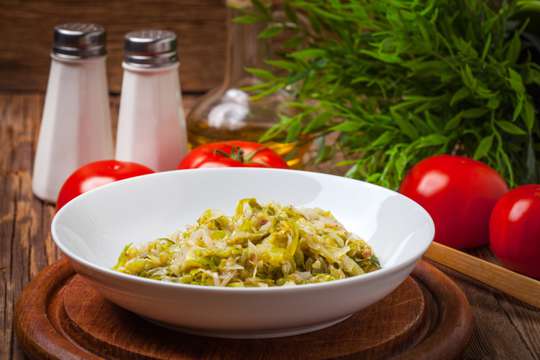 Bacon Sauteed Cabbage
2017-03-16 08:14:45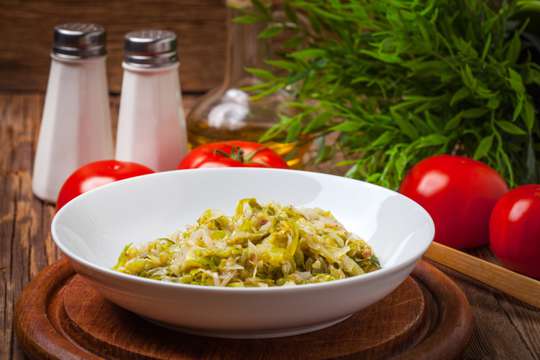 Ingredients
1 large head of cabbage
1/2 lb of thick cut peppered bacon
1/2 large onion
1 1/2 tsp of sea salt
1/2 tsp freshly ground black pepper
1/8 cup of apple cider vinegar
Instructions
Remove the core and chop the cabbage into 2 inch sections.
Fry bacon in a large saute pan until crispy then remove. Add cabbage and onion in the bacon grease and cook until translucent.
Chop the bacon into crumbles and add back into the pan with the cabbage. Add salt, pepper and vinegar let cook uncovered for 3 more minutes string occasionally.
Cooks Recipes http://recipe.cookswarehouse.com/
Google+