Saigon Street Wings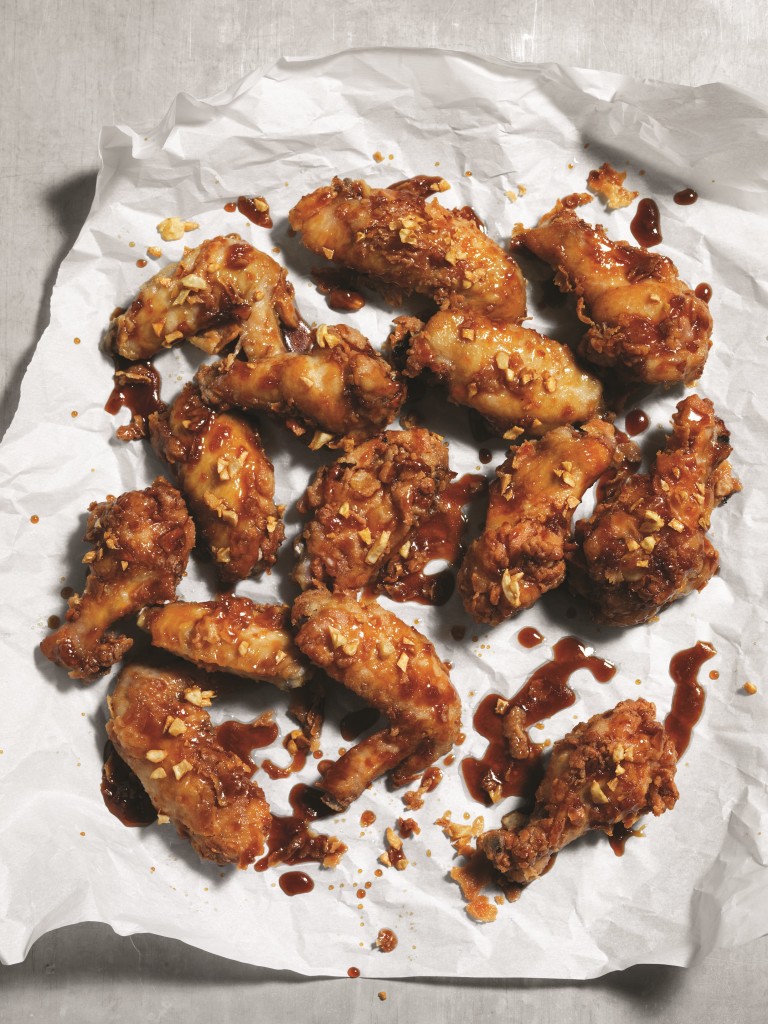 Saigon Street Wings
2016-02-04 11:40:50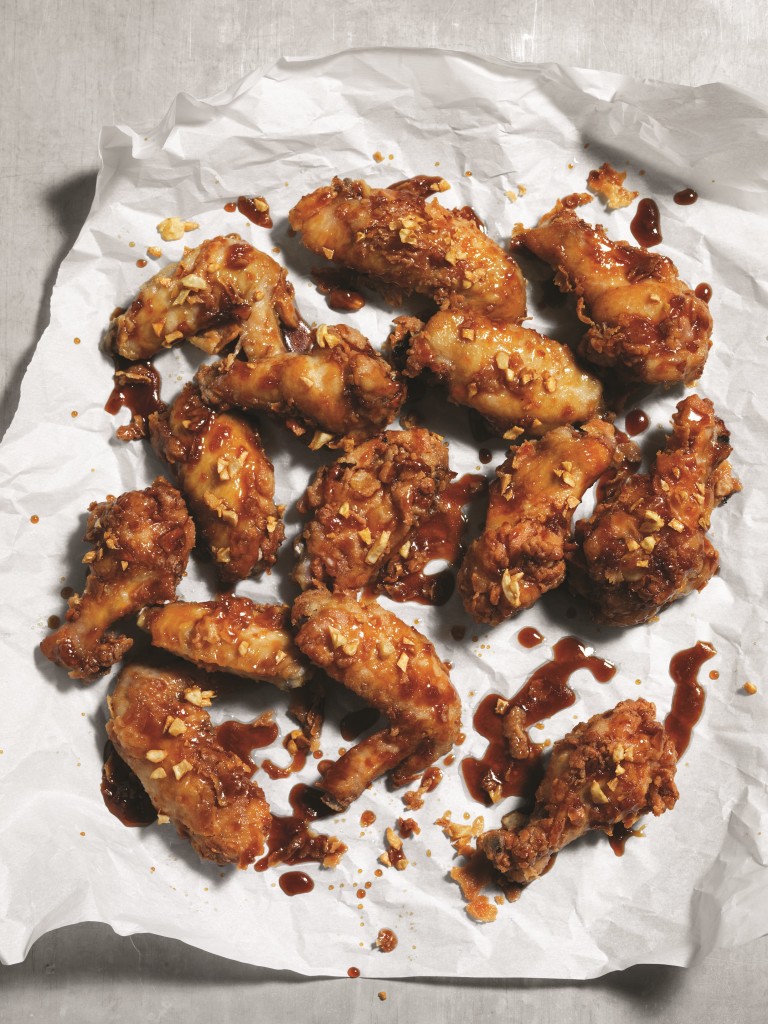 Serves 4
If you want a wing you can't put down, this is it. Commonly sold from street vendors in Saigon, these wings have a comforting saltiness that's bursting with umami, thanks to a healthy dose of fish sauce. The garlic is ideal when it's crispy and browned.
Ingredients
4 pounds chicken wings, wing tips removed and cut in half at the joint
14 cloves garlic
2 teaspoons kosher salt
1 cup fish sauce
1 cup palm sugar, chopped, or firmly packed light brown sugar
1⁄4 cup vegetable oil, plus more for frying
2 cups rice flour
Cilantro, chopped, for serving
Instructions
Place the wings in a large zip-top bag.
To make the marinade, in a large bowl, smash 10 cloves of the garlic and the salt together until they form a paste. Add the fish sauce, sugar, and 1⁄4 cup of the vegetable oil, and whisk until the sugar dissolves. Pour half of the marinade over the wings in the bag, rub to coat the chicken, seal, and refrigerate overnight. Cover and chill the remaining half of the marinade until you're ready to fry the chicken.
Pour the reserved marinade (the portion that did not touch the chicken) into a small saucepan, bring to a boil, decrease the heat, and simmer until reduced and syrupy, about 35 minutes.
In a deep fryer or large, deep stockpot, heat 3 inches of vegetable oil over high heat to 350°F. Set a wire rack over a rimmed baking sheet.
Place the rice flour in a large bowl. Remove the wings from the zip-top bag, discarding the marinade. Depending on the size of your fryer, you may need to fry in batches. Dredge half of the wings in the rice flour until well coated. Carefully place the chicken in the hot oil. Fry for 10 to 13 minutes, or until golden brown. Maintain an oil temperature of 325°F. Drain the wings on the wire rack. Repeat with the remaining pieces.
After all of the wings have been fried, mince the remaining 4 cloves of garlic and place in a fine-mesh wire strainer. Carefully dip the strainer into the hot oil, just deep enough to submerge the garlic, and cook for 10 to 15 seconds or until lightly browned. Transfer the fried wings to a large bowl, add the cooked marinade, and toss to coat. Transfer the glazed wings to another large bowl and toss with the fried garlic. (Using two bowls prevents the garlic from being coated in the glaze.) Serve with chopped cilantro.
Cooks Recipes http://recipe.cookswarehouse.com/
Google+