Midori Sour that Goes Against the Green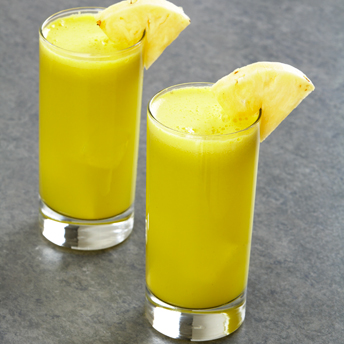 Midori Sour that Goes Against the Green
2017-10-16 08:38:22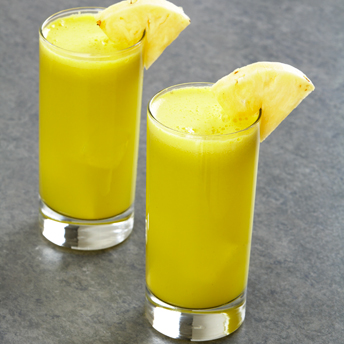 Serves 1
Breville has produced a fresh and "not green" version of the Midori Sour, using fresh pineapple and lemon juices from your juicer … entirely avoiding any extra sugar and relying instead on the Midori itself to sweeten the deal. A top-off of soda water adds a little extra somethin' somethin'.
Ingredients
2 ounces Midori liqueur
1 ounce vodka
¼ pineapple
1 lemon, peeled
1½ ounces soda water
Instructions
Juice the pineapple and lemon using the Breville Juice Fountain Plus.
Mix the Midori, vodka, and juices together.
Pour mixture into a tall glass filled with ice.
Top with soda water, gently stir, and serve.
Cooks Recipes http://recipe.cookswarehouse.com/
Google+