Make Ahead Frittata Muffins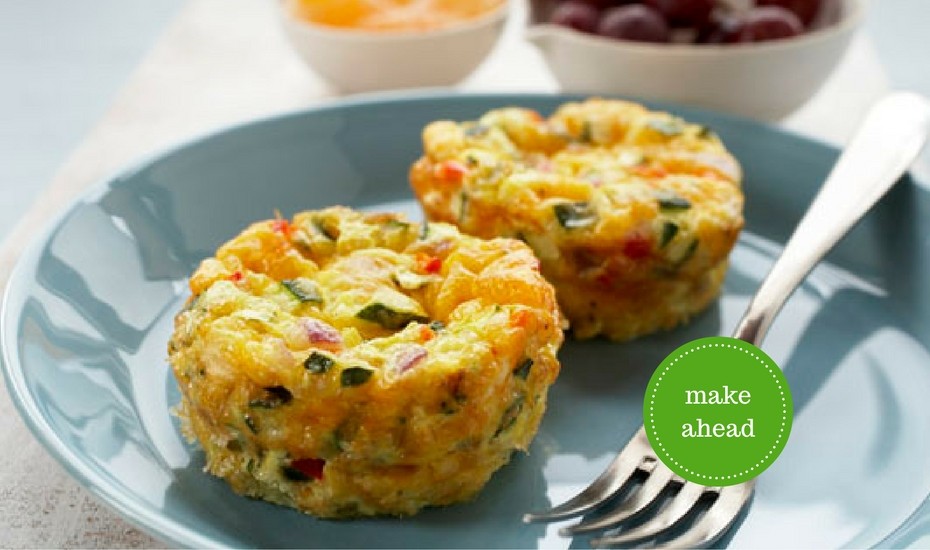 Make Ahead Frittata Muffins
2017-03-29 11:42:18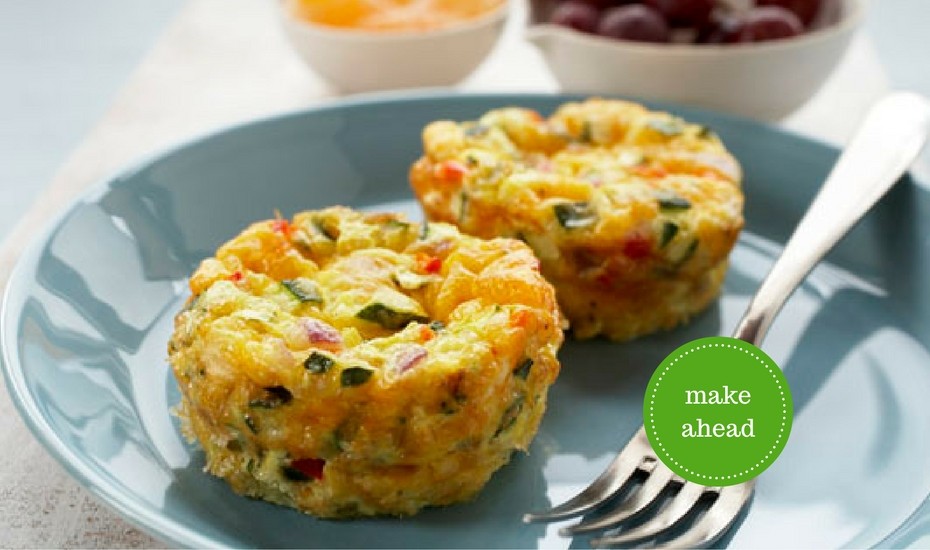 These flavorful muffin frittatas can be made ahead; just reheat in the microwave for a quick breakfast, snack or appetizer.
Ingredients
6 EGGS
1/2 cup milk
1/4 tsp. salt
1/8 tsp. pepper
1 cup shredded Cheddar cheese (4 oz.)
3/4 cup chopped zucchini
1/4 cup chopped red bell pepper
2 tbsp. chopped red onion
Instructions
HEAT oven to 350°F. BEAT eggs, milk, salt and pepper in medium bowl until well-blended. ADD cheese, zucchini, bell pepper and onion; mix well. SPOON evenly into 12 greased muffin cups, about 1/4 cup each.
BAKE in 350°F oven until just set, 20 to 22 minutes. COOL on wire rack 5 minutes. REMOVE from cups; serve warm.
Notes
Quick breakfast solutions: Bake muffin frittatas the night before and refrigerate. Quickly re-warm in the microwave in the morning.
Lighter Option: This frittata muffin recipe can be made with reduced-fat cheese, if desired.
© 2017 American Egg Board. All rights reserved.
Cooks Recipes http://recipe.cookswarehouse.com/
Google+