Leftover Turkey Soup with Pasta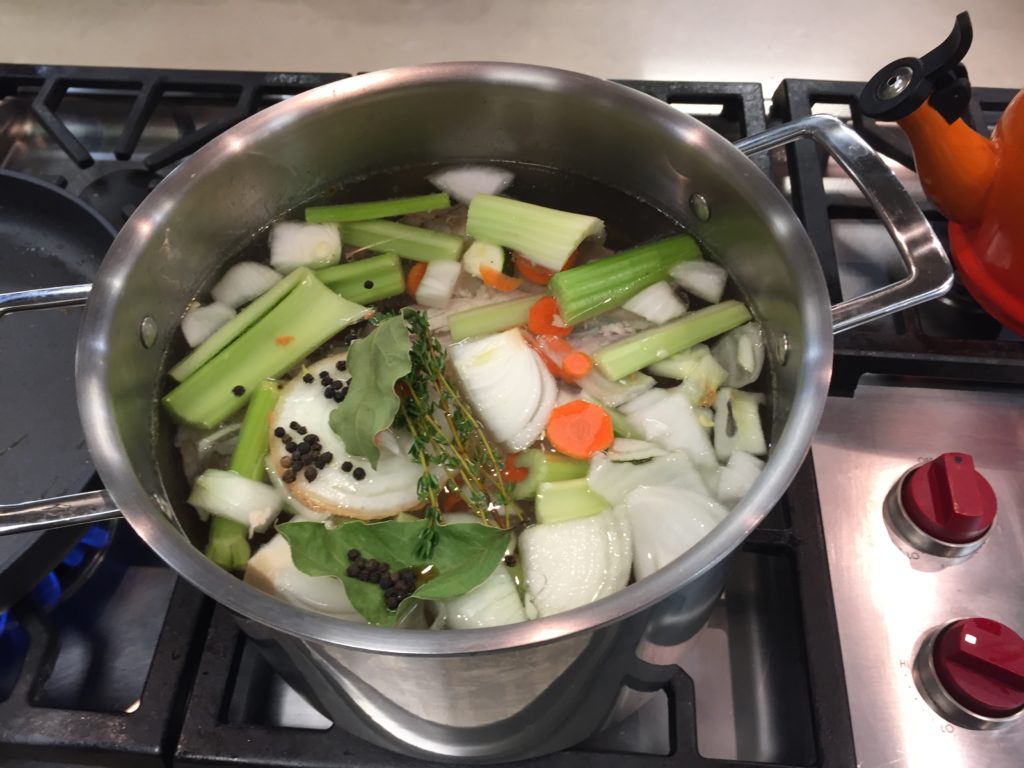 Leftover Turkey Soup with Pasta
2016-11-23 12:56:04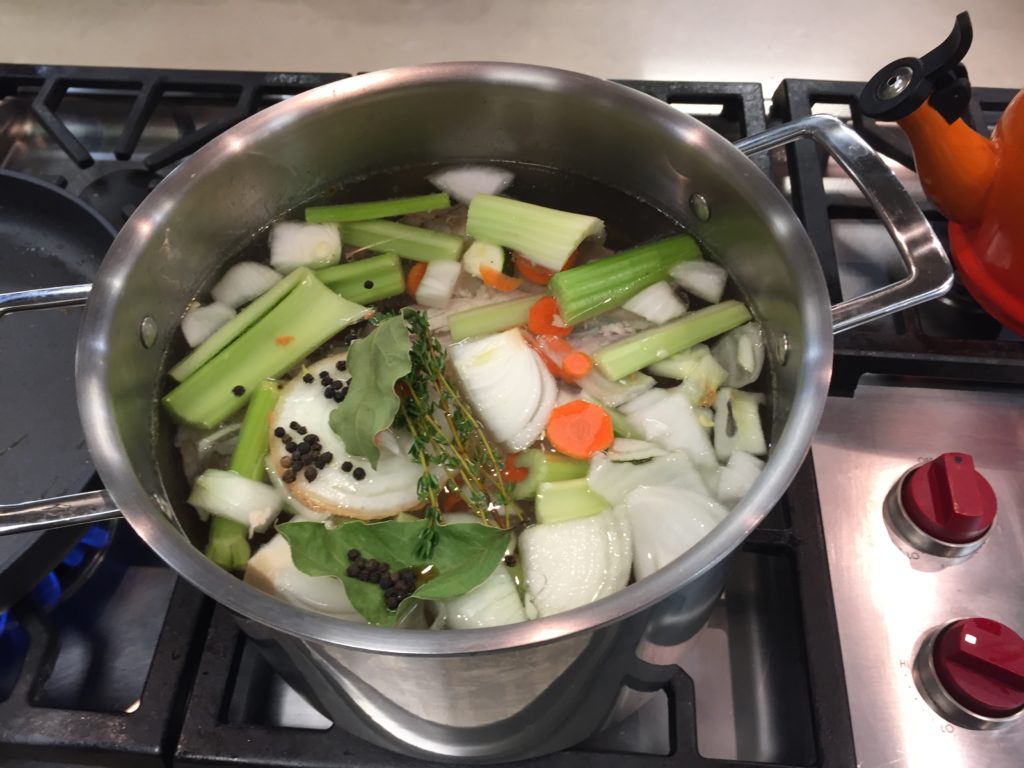 Ingredients
3 Tbsp. olive oil
2 med yellow onions, diced
1 red bell pepper, med dice
6 carrots, cut into half moons
3 zucchini, cut into half moons
1/2# mushrooms, sliced
1 Tbsp. dried thyme
3 cloves garlic, minced
28 oz. can diced tomatoes
12 cups fresh turkey stock made from the bones, (or chicken stock or a combination)
salt and pepper to taste
Worcestershire sauce to taste, approx. 1 Tbsp.
Texas Pete hot sauce to taste
½ - 1# leftover turkey meat, cut into cubes (amount depends on how meaty you want your soup)
1/2# pasta, cooked al dente
fresh basil, chiffonade to taste
Instructions
Heat the olive oil in a stockpot. Sauté the onions over medium heat until they are translucent.
Add the carrots, garlic, thyme, salt and pepper and sauté 3-5 minutes.
Add the zucchini and red pepper and sauté briefly.
Add the remaining ingredients except fresh basil, leftover turkey and cooked pasta. Bring to a simmer and cook 30-45 minutes.
Stir in the turkey and pasta and heat through. Season to taste.
Garnish with the fresh basil when served.
Notes
As shared on FOX5/Good Day Atlanta
Cooks Recipes http://recipe.cookswarehouse.com/
Google+