Stock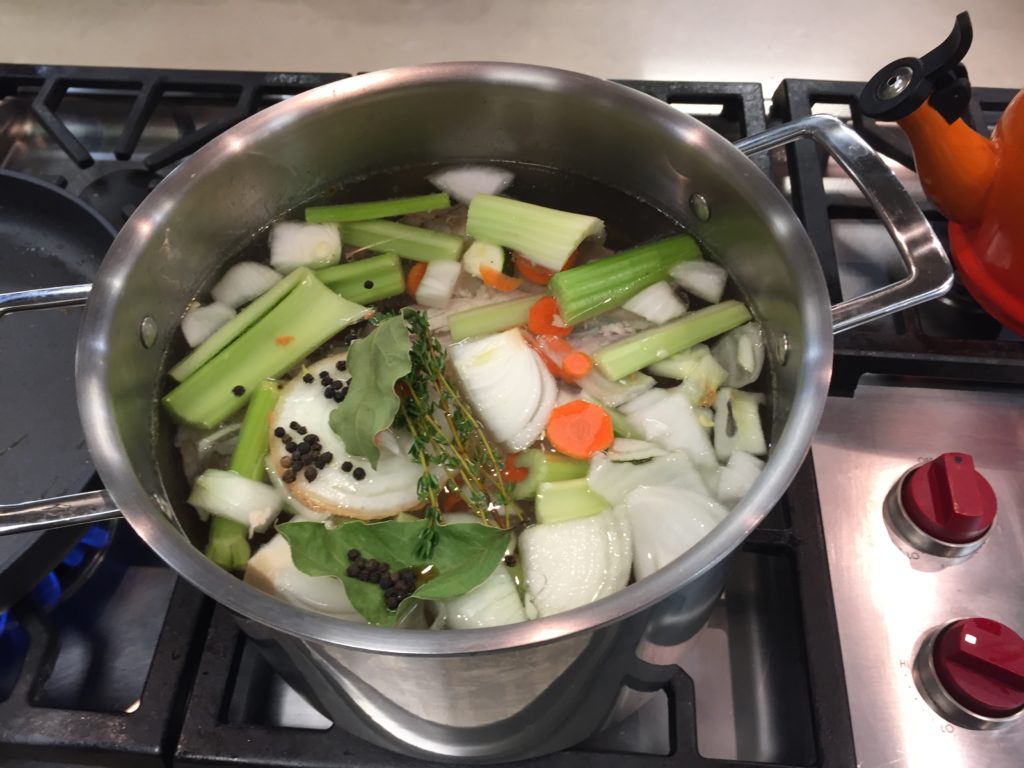 Leftover Turkey Soup with Pasta
2016-11-23 12:56:04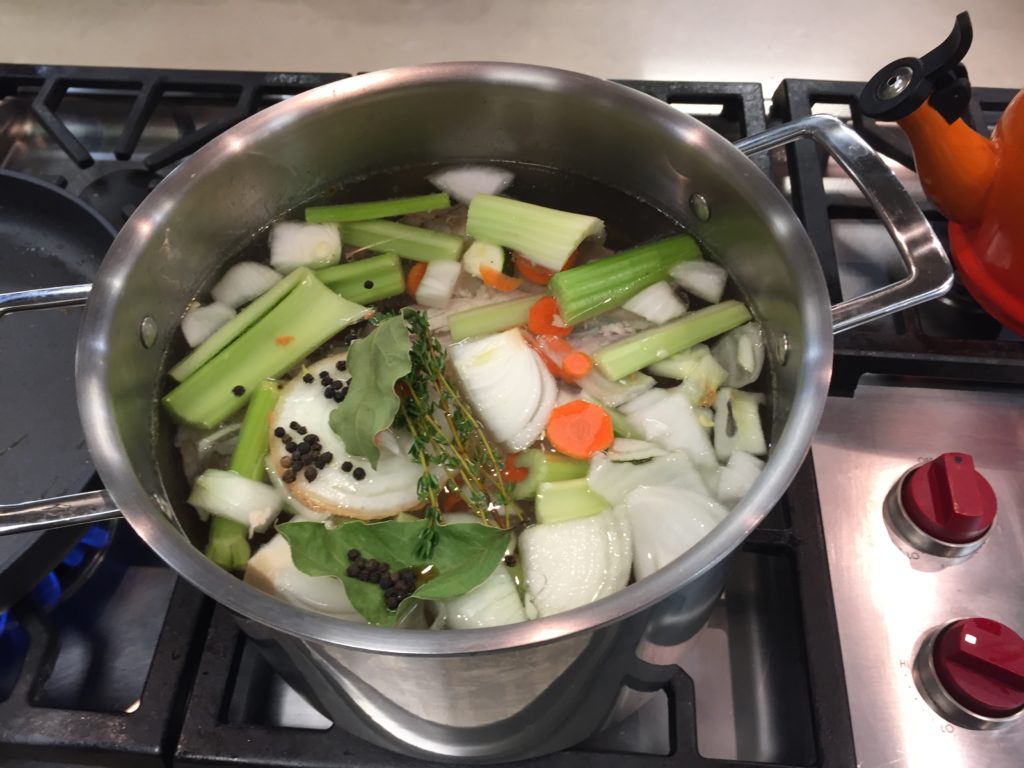 Ingredients
3 Tbsp. olive oil
2 med yellow onions, diced
1 red bell pepper, med dice
6 carrots, cut into half moons
3 zucchini, cut into half moons
1/2# mushrooms, sliced
1 Tbsp. dried thyme
3 cloves garlic, minced
28 oz. can diced tomatoes
12 cups fresh turkey stock made from the bones, (or chicken stock or a combination)
salt and pepper to taste
Worcestershire sauce to taste, approx. 1 Tbsp.
Texas Pete hot sauce to taste
½ - 1# leftover turkey meat, cut into cubes (amount depends on how meaty you want your soup)
1/2# pasta, cooked al dente
fresh basil, chiffonade to taste
Instructions
Heat the olive oil in a stockpot. Sauté the onions over medium heat until they are translucent.
Add the carrots, garlic, thyme, salt and pepper and sauté 3-5 minutes.
Add the zucchini and red pepper and sauté briefly.
Add the remaining ingredients except fresh basil, leftover turkey and cooked pasta. Bring to a simmer and cook 30-45 minutes.
Stir in the turkey and pasta and heat through. Season to taste.
Garnish with the fresh basil when served.
Notes
As shared on FOX5/Good Day Atlanta
Cooks Recipes http://recipe.cookswarehouse.com/
Fresh Turkey Stock
2014-02-20 12:12:00
Ingredients
Wings, drumsticks, thighs, back and other bones from your turkey
2 medium yellow onions, peeled and cut into eights
2 ribs celery, cut into 1" pieces
2 carrots, cut into 1" pieces
1 bay leaf
4-6 black peppercorns
6-8 parsley stems
Cold water
Instructions
Place the turkey and all ingredients except the water in a stock pot.
Add enough water to cover the ingredients by 1 inch.
Turn the heat on high and bring the mixture to a boil, then immediately turn the heat down so that the liquid is at a gentle simmer.
Simmer, uncovered for 2-3 hours.
Strain the stock through a fine sieve. Discard the solid ingredients.
Allow the stock to sit for 10-15 minutes then skim the fat off the top and use the stock for your soup. If you are using the stock later then when it has cooled, refrigerate it and skim the fat before using it. It's always easier to skim the fat when it's chilled.
Cooks Recipes http://recipe.cookswarehouse.com/