Homemade Grilled Peach Ice Cream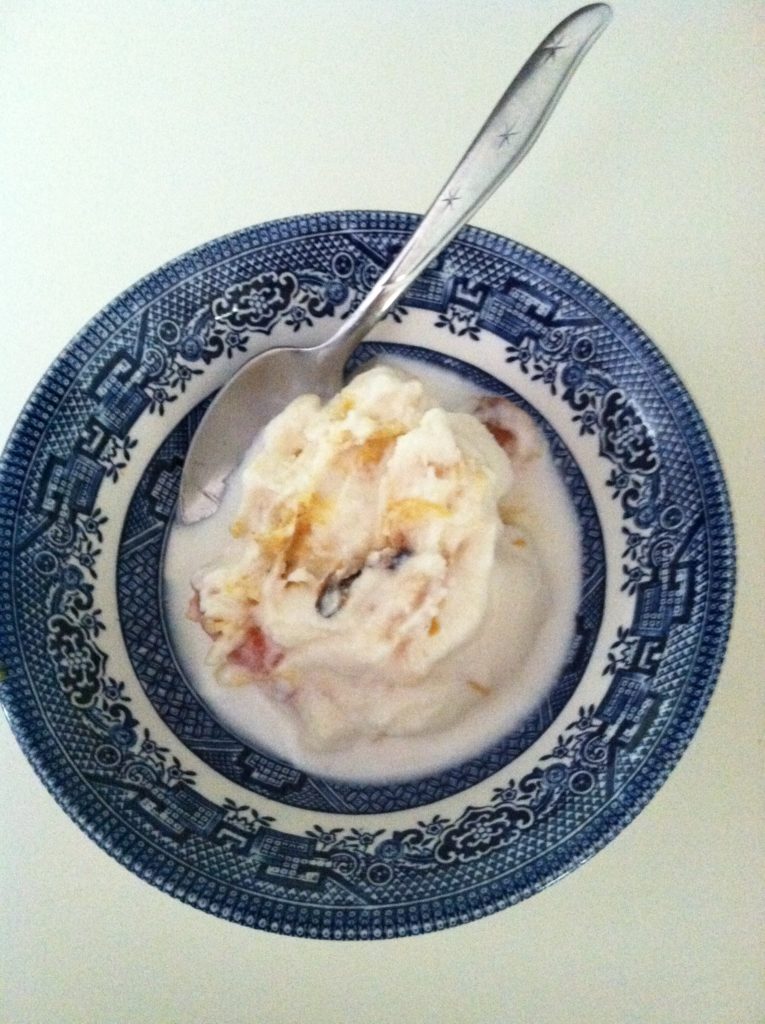 Homemade Grilled Peach Ice Cream
2017-07-03 10:30:15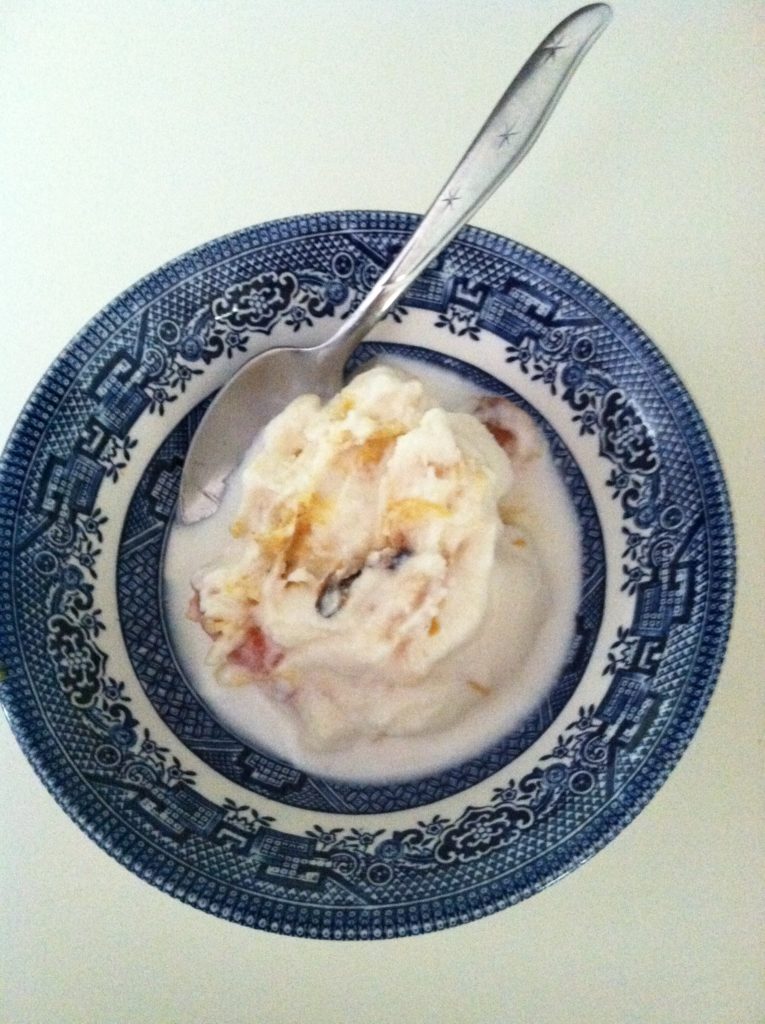 Three of my favorite things about summer: peaches, ice cream and grilling outdoors.
Ingredients
2 cups whole milk
1 ¾ cups sugar
½ teaspoon kosher salt
2 cups half and half
1 tablespoon vanilla extract
4 cups whipping cream
8 – 10 fresh peaches
Instructions
Preheat charcoal grill to medium high-heat.
Cut peaches in half and remove pit.
Place peaches cut side down on grill grate and cook until soft and slightly charred, 5 – 10 minutes
Remove and set aside to cool
Scald milk until bubbles form around edge of pan. Remove from heat. Add sugar and salt. Stir until dissolved. Stir in half and half, vanilla extract and whipping cream. Cover and refrigerate a minimum of 30 minutes, preferably 2 hours or longer.
Peel peaches and cut into small pieces – yield should be approx. 4 cups. Place in bowl, cover and refrigerate.
Add peaches to chilled ice cream mixture (include any accumulated juices)
Freeze according to directions for your ice cream maker.
Notes
Yield: 4 quarts
Cooks Recipes http://recipe.cookswarehouse.com/
Google+