Fresh Green Salsa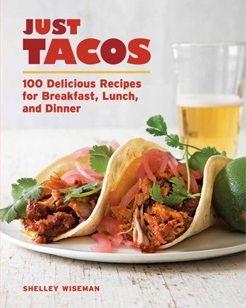 Green Salsa
2014-09-15 13:21:27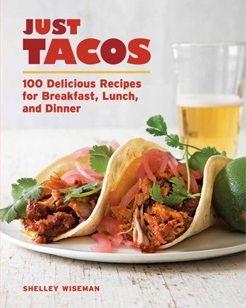 Serves 2
Former Gourmet magazine food editor Shelley Wiseman has spent a great deal of time in Mexico, and fell in love with the culture and cuisine at a young age. She has written two cookbooks and countless recipes focused on Mexican cuisine (The Mexican Gourmet was nominated for a Julia Child cookbook award in 1995), ran a cooking school in Mexico City, L'Ecole de Cuisine La Place, and hosted an English language radio program in Mexico City called "The Creative Cook".
Ingredients
1/2 pound tomatillos (5 to 6), husked, rinsed and quartered
1/2 cup coarsely chopped cilantro
1 large scallion, white and green parts, coarsely chopped
1 fresh Serrano or jalapeno chile, coarsely chopped
1 medium garlic clove
1/2 teaspoon salt; more as desired
Instructions
Put all the ingredients in a blender and blend until finely chopped or smooth. Season to taste with additional salt.
Notes
Because all the ingredients are raw, they have a lovely vibrant flavor that must be enjoyed the day it is made.
Tomatillos, or "little tomatoes" in Spanish are small, round fruits enclosed in a papery husk. They vary in size as well as color, from yellow to red and even purple. Tomatillos lend a tart, zesty flavor to salsas and sauces. Their husks need to removed and they need to be rinsed before using.
Copyright 2011 Taunton Press, "Just Tacos" by Shelley Wiseman. Recipe used with author's permission
Adapted from Just Tacos
Adapted from Just Tacos
Cooks Recipes http://recipe.cookswarehouse.com/
Google+