Chorizo & Sweet Potato Chili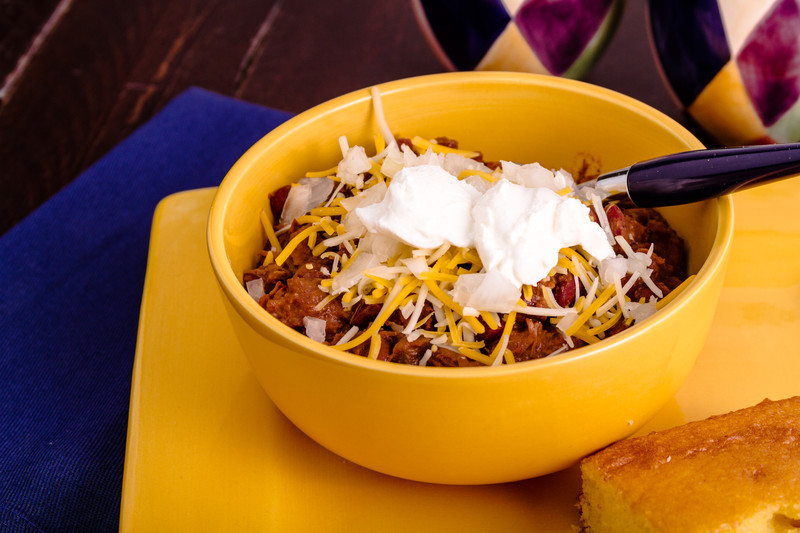 Chorizo & Sweet Potato Chili
2017-01-31 09:25:50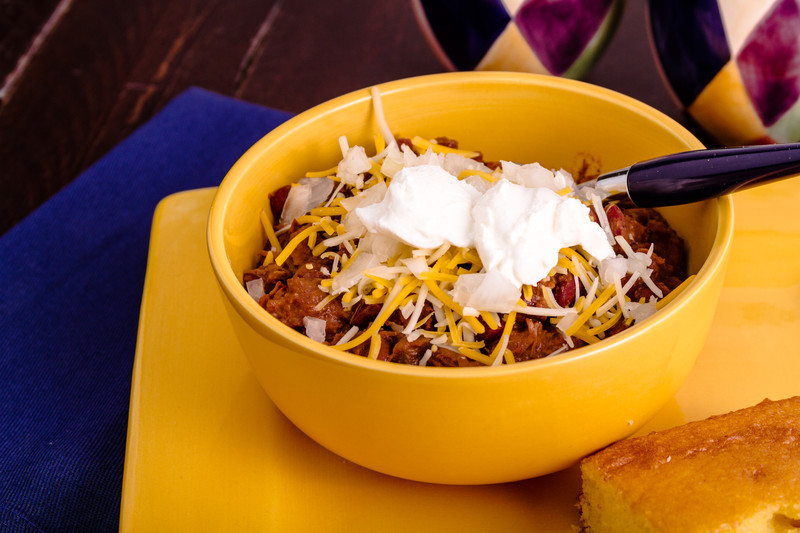 Serves 6
A fun twist on a game day and cold weather classic!
Ingredients
8 ounces Mexican chorizo
1 small onion
1 clove garlic
1 small sweet potato
1 8-ounce can diced Rotel brand tomatoes
1 8- ounce can kidney beans
1 8-ounce can black beans
1 6-ounce can tomato paste
1 tablespoon chili powder
½ teaspoon cumin
½ teaspoon oregano
3 cups vegetable stock or water
1 bunch green onions
Instructions
Squeeze the chorizo out of its casing and into a large pot. Cook the chorizo over medium heat, breaking it up as it browns. After it is fully browned, drain the excess fat from the pot (if desired).
While the chorizo is browning, dice the onion and mince the garlic. Add them to the pot after draining the fat. Continue to stir and cook. Peel the sweet potato and cut it into ½ inch cubes. Add them to the pot and continue to stir and cook.
Rinse and drain the beans in a colander. Add them to the pot along with the diced tomatoes (with juices), tomato paste, chili powder, cumin, oregano, and water. Stir until everything is well combined. Place a lid on the pot and allow the chili to come up to a simmer. Let the chili simmer for 30 minutes, stirring occasionally, or until the sweet potatoes have softened. Serve hot, topped with sliced green onions.
Notes
Optional toppings: cheese, tortilla chips, sour cream.
Recipe adapted by Chef Jennifer Hill Booker, used with permission
Cooks Recipes http://recipe.cookswarehouse.com/
Google+