Chocolate Chunk Cookies
by: admin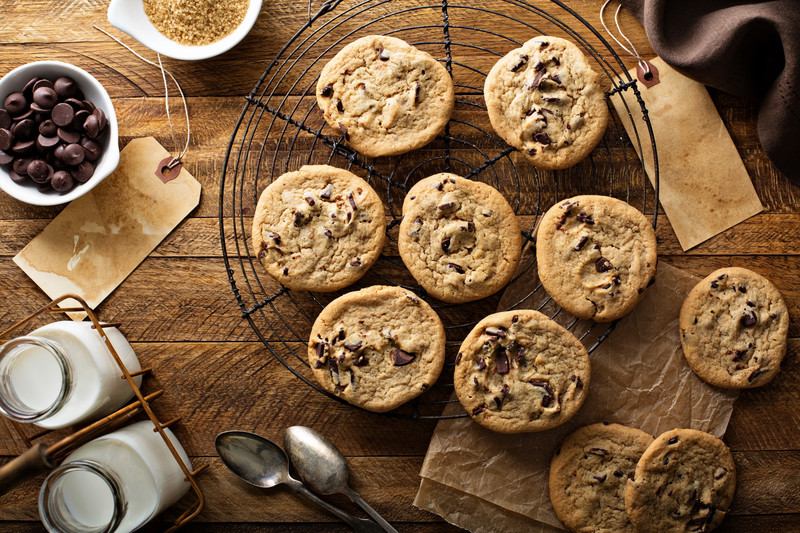 Chocolate Chunk Cookies
2017-02-15 11:25:02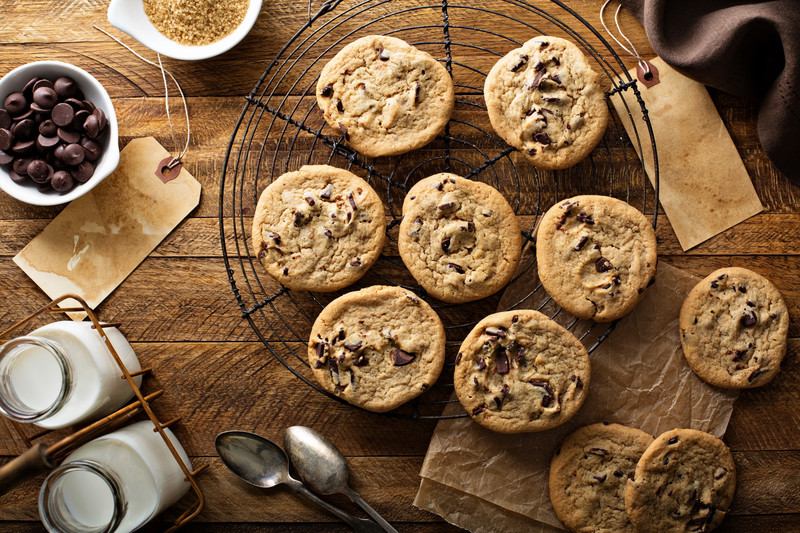 Who doesn't love a gooey chocolate chunk cookie, straight from the oven?
Ingredients
3 cups unbleached, all-purpose flour
1 teaspoon baking soda
½ teaspoon kosher salt
16 tablespoons (2 sticks) unsalted butter, cut into 1-inch pieces and at room temperature
1 cup packed light brown sugar
¾ cup granulated sugar
2 large eggs, room temperature
1½ teaspoons pure vanilla extract
4 ounces bittersweet chocolate, broken into ½-inch pieces (may substitute with ¾ cup chocolate chips)
4 ounces semisweet chocolate, broken into ½-inch pieces or use chocolate chips (about ¾ cup)
4 ounces milk chocolate, broken into ½-inch pieces or use chocolate chips (about ¾ cup)
Instructions
Line two baking sheets with parchment paper; reserve.
Combine the flour, baking soda and salt in a small bowl; reserve.
Put the butter into the Cuisinart® mixing bowl. Attach the flat mixing paddle and mix on Speed 3 to soften. With mixer running, add both sugars and cream together on Speed 4 until light and fluffy. Scrape the entire bowl well.
Reduce speed to 3 and add the eggs, one at a time, and the vanilla extract, allowing each egg to fully incorporate before adding the next. Scrape the entire bowl.
With the mixer running on Speed 2, add the dry ingredients and mix until just combined. Scrape the entire bowl well and then add the chocolate. Increase to Speed 3 and mix just until fully incorporated.
Drop well-rounded scoops (about 1½ tablespoons, or use #40 ice cream scoop) onto the prepared pans. Cover with plastic wrap and refrigerate for at least 2 hours.
When ready to bake, preheat oven to 350°F. Bake until cookies are nicely browned, about 12 to 16 minutes. Remove from oven and cool in pan; transfer to a wire rack to cool completely.
Notes
TIP: For evenly baked cookies, be sure to rotate baking trays halfway through baking time.
© 2017 Cuisinart. All Rights Reserved.
By Cuisinart
Cooks Recipes http://recipe.cookswarehouse.com/
Google+