Cheese Plate with Condiments
A salt block can be the basis for a stunning cheese display. We love to put together a carefully selected array of three cheeses on a block, with two or three complementary condiments. Leave the cheese in wedges or overlap or fan to limit contact with the block. For the best results, follow these tips: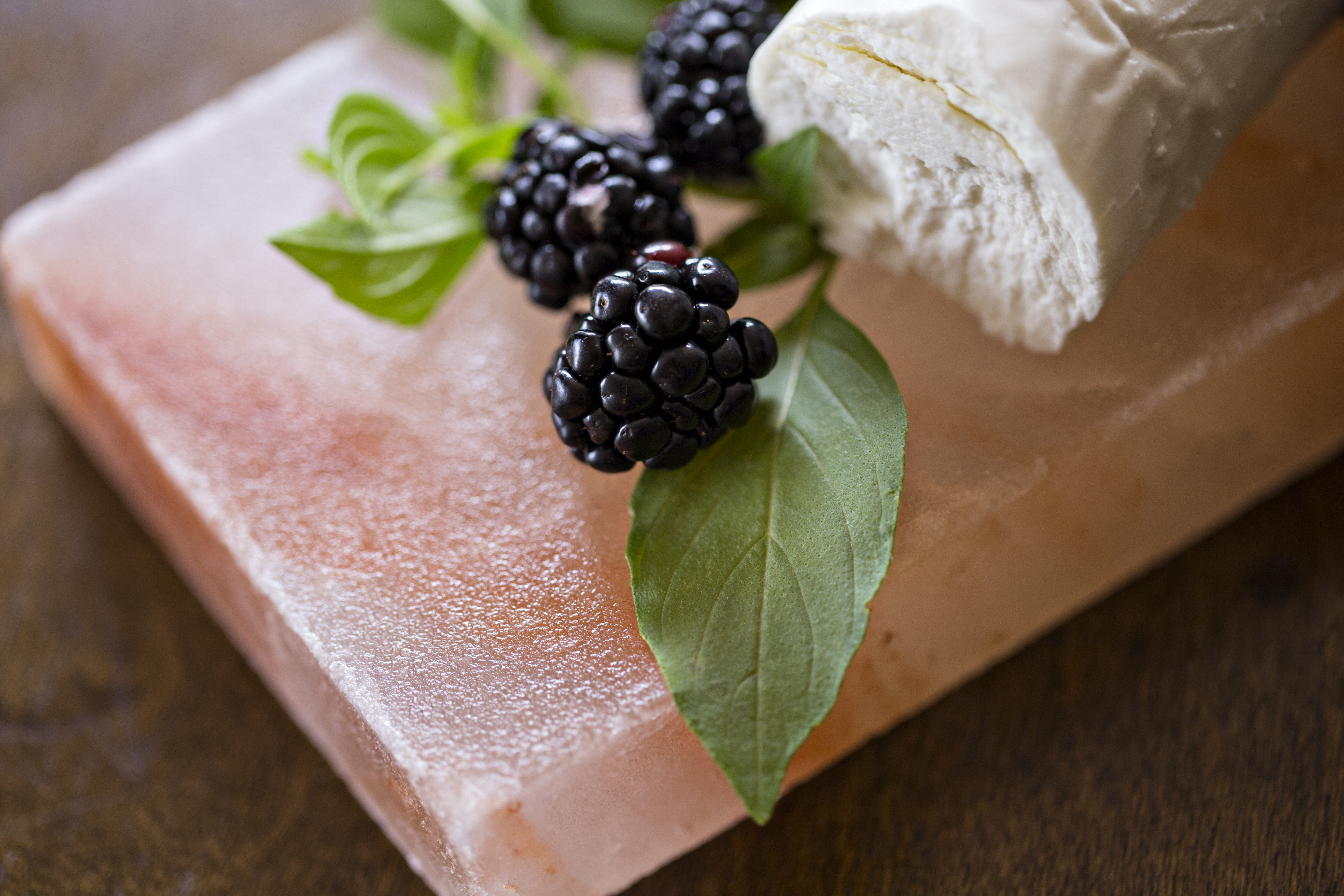 Chill the salt block in the refrigerator for several hours or overnight.
If slicing, overlap or fan the slices so that only a small part of each slice is in contact with the salt block.
Place liquid condiments and mustard in small, clear glass bowls. Mound thicker condiments, like chutney or jam, directly on the salt block.
Try These Combinations
Soft Cheese Trio:
Brie, Humboldt Fog, chèvre
Condiment ideas: pepper jelly, honey, pear slices
Sheep's Milk:
Manchego, Camembert, Idizabal
Condiment ideas: quince paste, dried figs, Marcona almonds
Bold Trio:
Truffle Tremor, sharp cheddar, Cayuga Blue
Condiment ideas: honey, chutney, Granny Smith apple slices
Italian Cheeses:
Burrata, La Tur, Piave Vecchio
Condiment ideas: dried cherries, mostarda ( a sweet and spicy Italian condiment made of candied fruit in a mustard-flavored sauce), fig jam
Blue Cheese Plate:
Gorgonzola Dolce, Point Reyes Original Blue, Cashel Blue
Condiment ideas: fig preserve, truffled honey, caramelized onions
Google+