Thai-Style Baked Chicken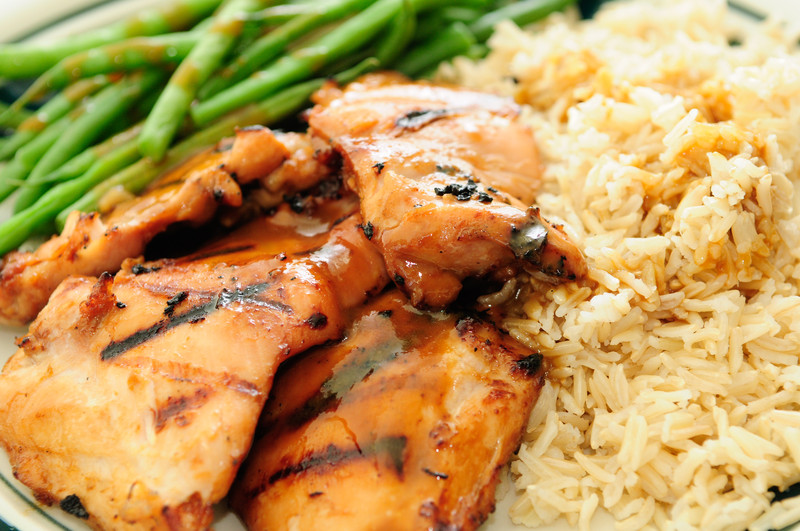 Thai-Style Baked Chicken
2016-10-18 13:21:08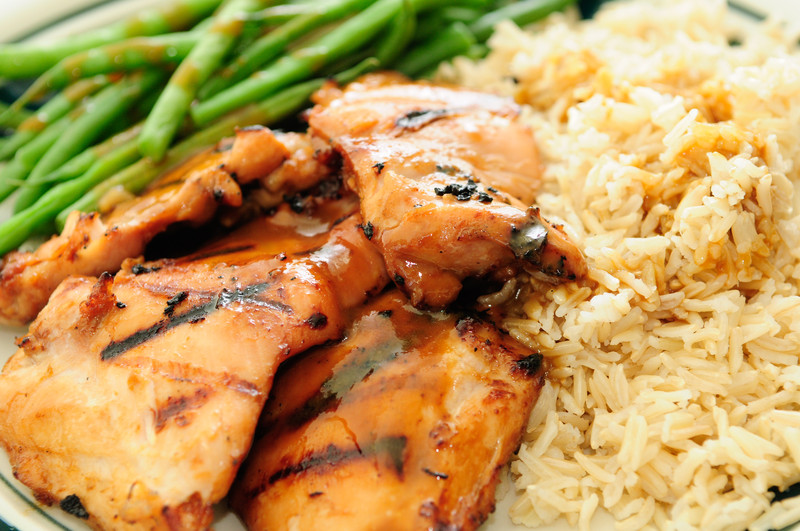 Serves 6
This dish uses a peanut sauce as a basis for baking chicken. Try it with jasmine rice and steamed vegetables for a complete meal.
Ingredients
2 lbs boneless, skinless chicken breasts, cut into 2-inch strips*
½ cup chunky peanut butter
½ cup peanut oil
¼ cup biscuit mix
¼ cup white wine vinegar
¼ cup soy sauce
¼ cup freshly squeezed lemon juice
4 cloves garlic, minced
2 TBSP cayenne pepper
2 tsp chopped gingerroot
Instructions
Preheat oven to 425° F
Place chicken strips in a 13 x 9 baking dish, set aside
In a food processor work bowl fitted with metal blade, process peanut butter, oil, biscuit mix, vinegar, soy sauce, lemon juice, garlic, cayenne pepper and ginger until smooth. Add a few drops of water if the sauce is too thick.
Pour peanut sauce over chicken. Bake in a preheated oven until chicken is no longer pink inside, 22 to 28 minutes. Spoon some of the sauce over the chicken pieces partway through.
Notes
*Pork or beef strips also work well with this dish.
Tip: You will get a stronger flavor if you prepare the dish the evening before; add sauce to the chicken, cover and refrigerate for up to one day. Bake just before serving
Adapted from 650 Best Food Processor Recipes
Adapted from 650 Best Food Processor Recipes
Cooks Recipes http://recipe.cookswarehouse.com/
Google+