Tag Archives:
zoku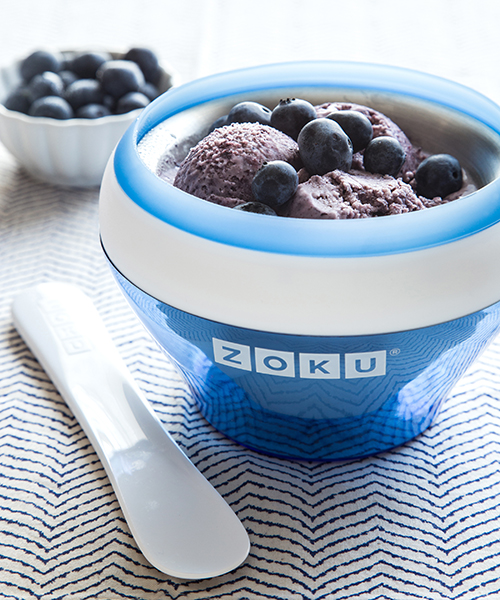 Blueberry Cardamom Ice Cream
2016-06-28 13:27:04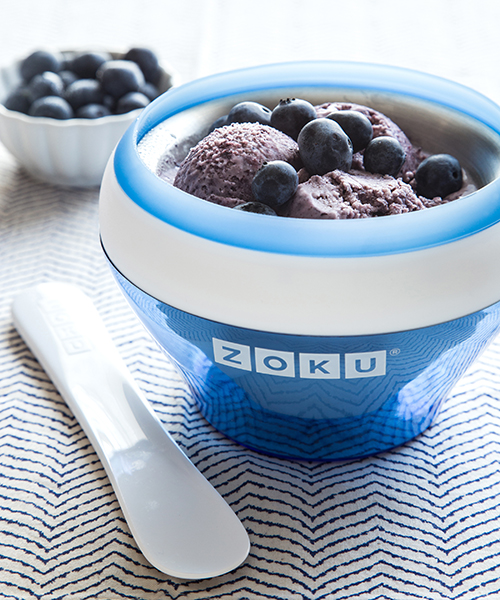 Make individual portions of delicious frozen treats on any countertop, in as little as 10 minutes with the Zoku Individual Ice Cream Bowls
Ingredients
1 cups heavy cream
½ cup whole milk
1/3 cup cane sugar
pinch of salt
3 large egg yolks, beaten slightly
½ teaspoon pure vanilla extract
1 pints fresh blueberries plus more for serving
2 Tablespoons honey
¼ teaspoon cardamom
Instructions
In a medium saucepan set over low heat, whisk together heavy cream, milk, sugar and salt until sugar is completely dissolved. Slowly pour 1 cup of the cream mixture into the egg yolks whisking gently to raise the temperature of the egg yolks. Then slowly add egg yolk mixture to the saucepan along with vanilla and cardamom and stir until mixture is thickened enough to coat the back of a spoon. Remove from heat.
Place blueberries and honey in a blender and blend until smooth. Gently fold blueberry mixture into ice cream base and chill for 1-2 hours or until mixture reaches 40 degrees.
Pour 5 fl. oz of mixture into the Zoku Ice Cream Maker and freeze according to instructions. Top with fresh blueberries for serving.
Notes
©Copyright 2016, Zoku
Makes 1 quart
Cooks Recipes http://recipe.cookswarehouse.com/