Tag Archives:
vegan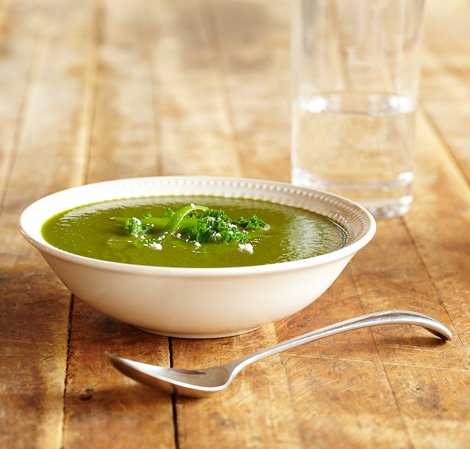 Kale and Leek Soup
2018-01-03 14:42:09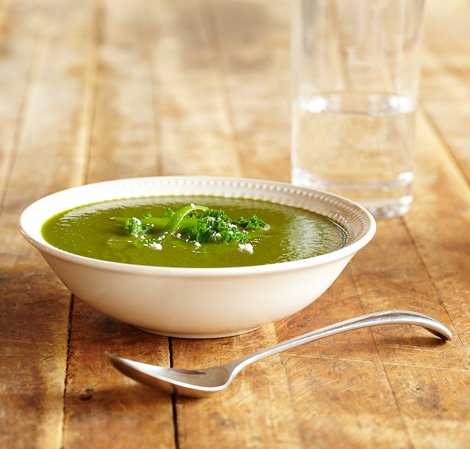 This boldly flavored soup offers tremendous texture and flavor.
Ingredients
1 leek, cleaned, sliced
2 teaspoons olive oil
6 cups (335 g) kale, chopped, stems removed
4 cups (960 ml) chicken broth
salt and pepper, to taste
Instructions
Sauté leek in olive oil until soft. Add kale and cook until wilted.
Add broth and cook for 30 minutes on low heat and let cool for 10-15 minutes or until temperature reaches 120°F (65°C).
Place soup into the Vitamix container and secure lid.
Select Variable 1.
Turn machine on and slowly increase speed to Variable 10, then to High.
Blend for 45 seconds until smooth.
Pour mixture back into pot and heat for 10 minutes, or just until it begins to simmer. Season to taste with salt and pepper.
Notes
Yields 5 cups
©Copyright 2018 Vitamix
Cooks Recipes http://recipe.cookswarehouse.com/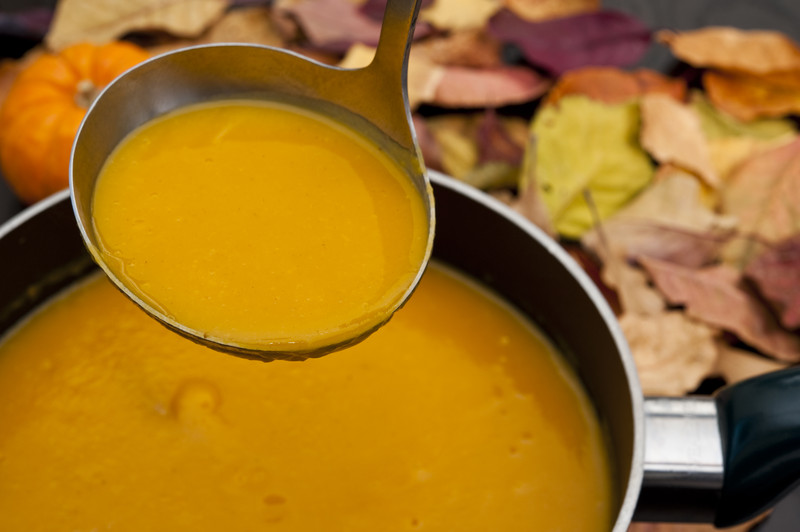 Butternut Apple Soup with Swiss Cheese
2016-09-27 08:34:34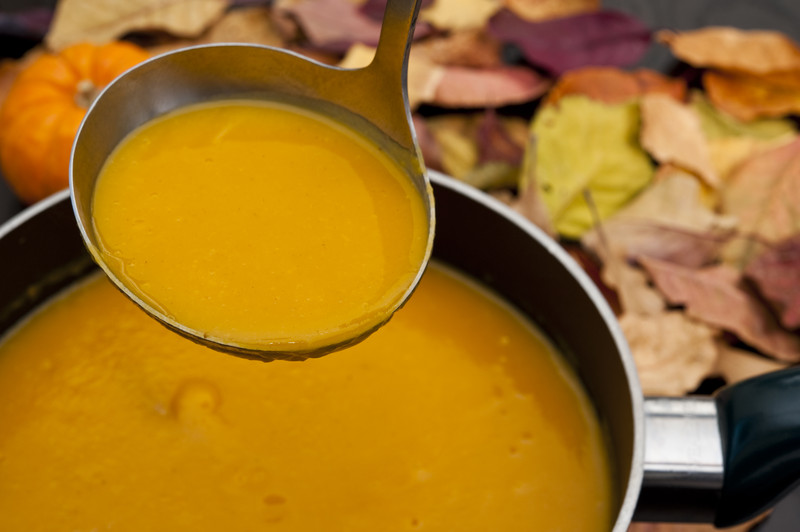 Serves 6
Topped with melted cheese, this creamy and delicious soup is an ideal antidote to a blustery day. Serve it as a light main course, accompanied by a green salad and whole-grain bread or as a starter to a more substantial meal.
Ingredients
1 TBSP olive oil
2 onions, coarsely chopped
4 cloves garlic, coarsely chopped
2 tsp dried rosemary, crumbled (or 1 TBSP chopped fresh rosemary leaves)
½ tsp cracked black peppercorns
5 cups chicken or vegetable broth
1 butternut squash, peeled and cut into 1-inch cubes (about 2 ½ lbs)
2 tart apples, such as Granny Smith, cored, peeled and coarsely chopped
Salt, optional
4 oz Swiss cheese (or vegan alternative) (use 1 cup of pre-shredded cheese)
½ cup finely chopped walnuts, optional
Instructions
In a large saucepan or stockpot, heat oil over medium heat. Add onions and cook, stirring, until softened, about 3 minutes. Add garlic, rosemary and peppercorns and cook, stirring, for 1 minute.
Add broth, squash, apples, and bring to a boil. Cover, reduce heat to low and simmer until squash is tender, about 35 minutes.
Preheat broiler.
Place a strainer over a large bowl and strain soup. Transfer solids to a food processor work bowl fitted with metal blade and add 1 cup of the liquid. Puree until smooth.
Return pureed solids to sauce pan and stir in remaining liquid. Season to taste with salt, if using.
In clean work bowl fitted with shredding blade, shred cheese. Ladle soup into ovenproof bowls.
Sprinkle with cheese and broil until cheese is melted, about 2 minutes. (You can do this in a microwave oven, in batches, on HIGH – about 1 minute per batch).
Sprinkle with walnuts, if using. Serve
Notes
Vegan-friendly
© 2010 George Geary and Judith Finlayson, from 650 Best Food Processor Recipes
Cooks Recipes http://recipe.cookswarehouse.com/