Tag Archives:
Date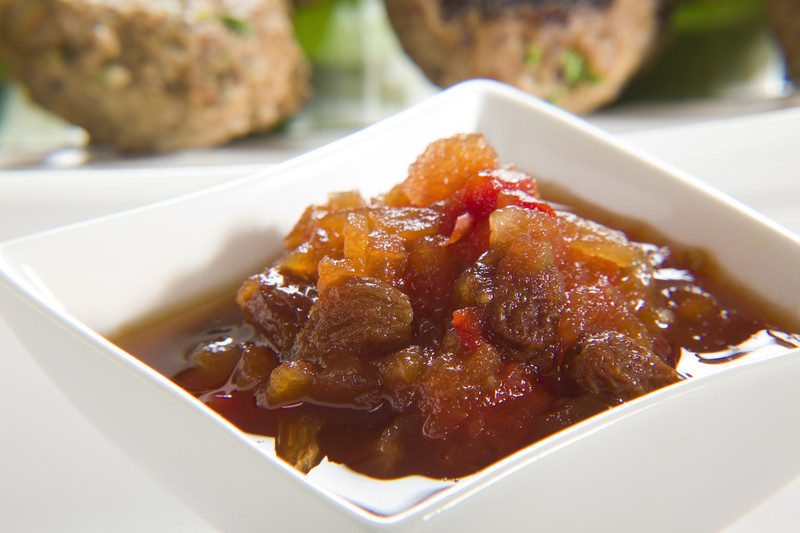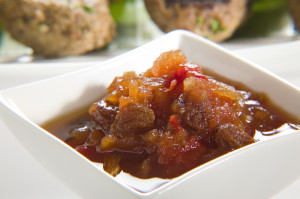 Apple Date Chutney
2013-10-11 10:21:14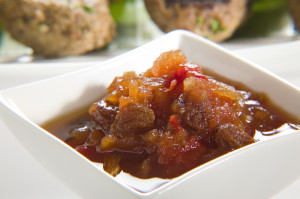 Ingredients
1/2 cup rice wine vinegar
1/2 cup (packed) golden brown sugar
½ medium sweet onion,
4 large Granny Smith apples, peeled, quartered, cored, cut into 1/2-inch dice
1/2 cup water
2 tablespoons minced peeled fresh ginger
2 teaspoons ground coriander
1 teaspoon ground cardamom
1 teaspoon salt
1 cinnamon stick, broken in half
1 teaspoon minced jalapeno
1 cup coarsely chopped pitted Medjool dates (about 7 ounces)
1/2 lemon, peeled, seeded and sectioned
Instructions
Combine vinegar and brown sugar in heavy large saucepan.
Bring to boil over medium heat, stirring until sugar dissolves.
Add apples, 1/2 cup water, ginger, coriander, cardamom, salt, cinnamon stick, and jalapenos; bring to simmer over medium heat.
Cover and simmer until apples are tender, about 10 minutes.
Stir in dates and lemon sections.
Transfer chutney to bowl and cool. Cover and refrigerate overnight.
Notes
Can be prepared 2 weeks ahead. Keep refrigerated. Bring to room temperature before serving.
Cooks Recipes http://recipe.cookswarehouse.com/