Old-Fashioned Potato Salad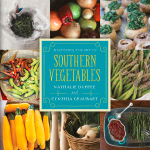 Old-Fashioned Potato Salad
2015-04-10 11:31:04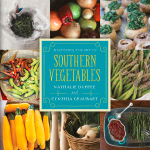 Serves 6
Here's a go-to potato salad recipe you'll want to share all spring and summer at picnics and cookouts!
Ingredients
2 pounds russet potatoes, peeled and cut into 1-inch cubes
1 cup mayonnaise
2 hard-boiled eggs, chopped
1/2 medium Vidalia onion, chopped
1 celery rib, chopped
1 teaspoon mustard seed
salt and freshly ground black pepper
paprika, optional
Instructions
Bring potatoes to a boil in a large pot of salted water. Cook until just tender, about 25 minutes, depending on size of potatoes.
Drain potatoes and move to a large bowl.
Stir mayonnaise, eggs, onion, celery, and mustard seed together in a small bowl. Stir mixture into potatoes to coat them well.
Season to taste with salt and pepper. Chill before serving. Sprinkle with a few dashes of paprika, if desired.
Notes
©2015 Mastering the Art of Southern Vegetables, by Nathalie Dupree and Cynthia Graubart.
Reprinted with author's permission.
Adapted from Mastering the Art of Southern Vegetables
Adapted from Mastering the Art of Southern Vegetables
Cooks Recipes http://recipe.cookswarehouse.com/
Google+