Lemon Curd (Lemon Cheese)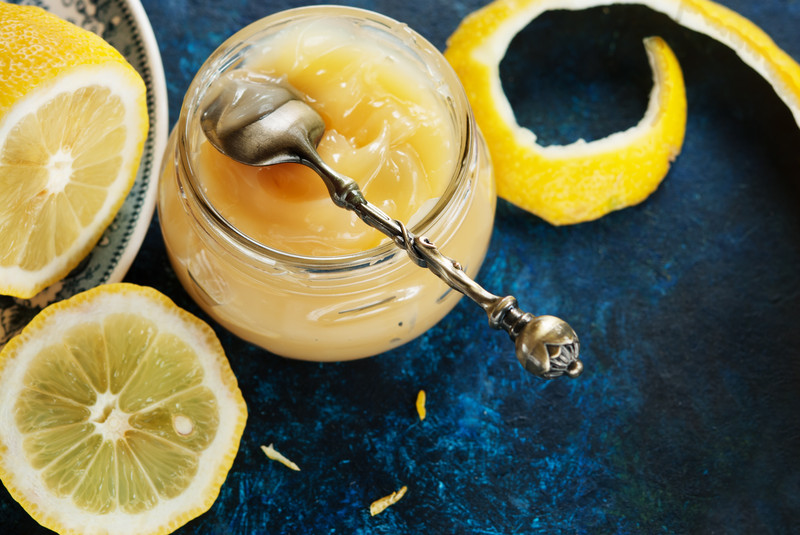 Lemon Curd (Lemon Cheese)
2016-05-10 12:46:07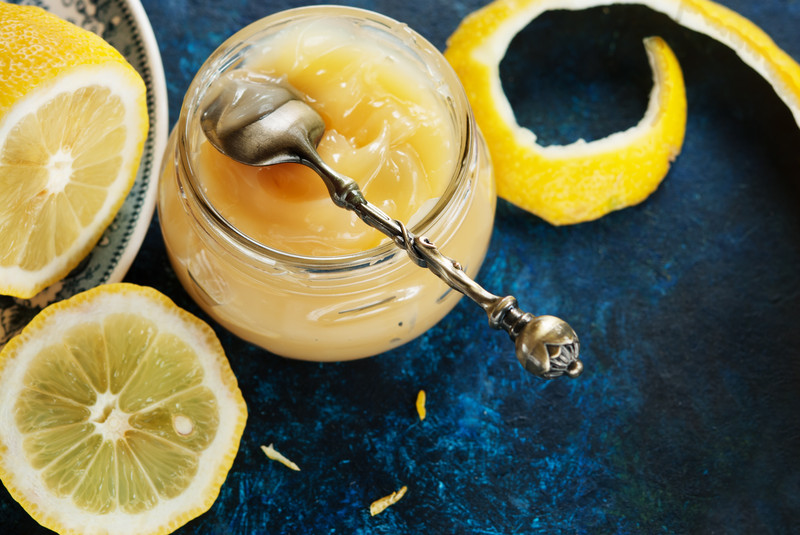 Ingredients
5 large egg yolks
1 cup granulated sugar
1⁄ 2 cup unsalted butter, softened
1⁄ 2 cup fresh lemon juice
3 tablespoons lemon rind, no white attached
Instructions
Lightly whisk the egg yolks in a heavy saucepan or bowl, or in a bain-marie, or double boiler.
Whisk in the sugar and butter, then the lemon juice. Stir the egg mixture with a rubber spatula over low heat until thick but still falling easily from a spoon, 5 to 10 minutes, making sure to scrape the sides and bottom occasionally. The temperature should register approximately 170 degrees. (If the mixture simmers at the edges of the pan, quickly strain; it will be usable if smooth and no egg bits remain.)
Add the rind to the egg mixture. Taste for flavor and add more juice or rind if necessary and available.
Remove from the heat and cool.
Store in the refrigerator in a tightly covered jar.
Notes
Yields 2 1/2 cups.
Variations
• To lighten, fold in whipped cream, mascarpone, or meringue before serving.
• Lime, orange, and other citrus juices, as well as cooked caramelized pineapple, are wonderful variations. Adjust the amount of juice as needed, keeping in mind that acid is necessary for thickening the mixture and to lower the pH.
From Mastering the Art of Southern Cooking by Nathalie Dupree and Cynthia Graubart (Gibbs-Smith, 2013), used with author's permission.
Cooks Recipes http://recipe.cookswarehouse.com/
Google+