Grilled Corn and Potato Salad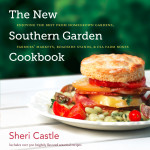 Grilled Corn and Potato Salad
2015-07-06 11:56:49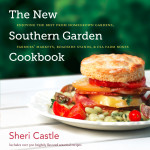 Serves 6
Ingredients
2 TBSP mayonnaise
2 TBSP sour cream
2 TBSP fresh lime juice
1 tsp kosher salt
1 tsp ground ancho or chipotle chile
1/2 tsp smoked paprika, plus more for sprinkling
Pinch of ground cayenne
1 pound small new potatoes, halved or quartered
2 TBSP vegetable oil
6 ears freshly shucked corn
1/4 cup chopped scallions
2 TBSP finely chopped flat-leaf parsley
1/4 cup freshly grated Cotija or Parmesan cheese
Instructions
Preheat grill to medium-high heat.
Stir together mayonnaise, sour cream, lime juice, salt, ancho, paprika, and cayenne in a large bowl.
Simmer potatoes in salted boiling water until barely tender. Drain, pat dry, and toss with oil. Grill potatoes in grill basket until browned and cooked through. Add to mayonnaise mixture and stir to coat.
Grill corn until browned with a few charred spots. Cut kernels from cobs and stir into potato mixture. Stir in scallions, parsley, and cheese. Check seasoning.
Sprinkle with paprika. Serve warm or at room temperature.
Notes
From The New Southern Garden Cookbook: Enjoying the Best from Homegrown Gardens, Farmers' Markets, Roadside Stands, & CSA Farm Boxes
©2011, Sheri Castle
Adapted from New Southern Garden Cookbook: Enjoying the Best from Homegrown Gardens, Farmers' Markets, Roadside Stands, & CSA Farm Boxes
Adapted from New Southern Garden Cookbook: Enjoying the Best from Homegrown Gardens, Farmers' Markets, Roadside Stands, & CSA Farm Boxes
Cooks Recipes http://recipe.cookswarehouse.com/
Google+