Delicata Squash with Pears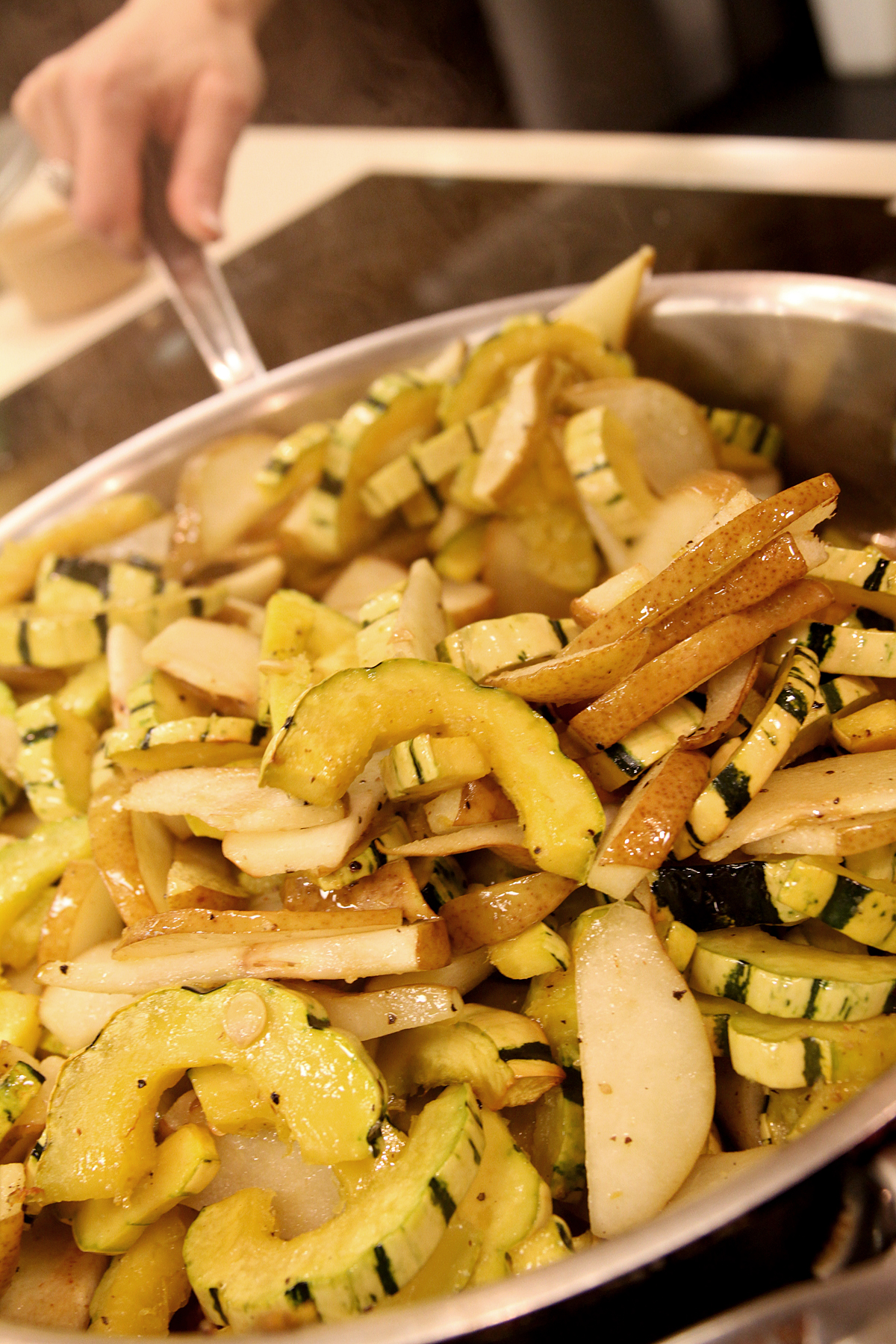 Chili-Sugar Delicata Squash with Pears
2014-10-17 11:22:51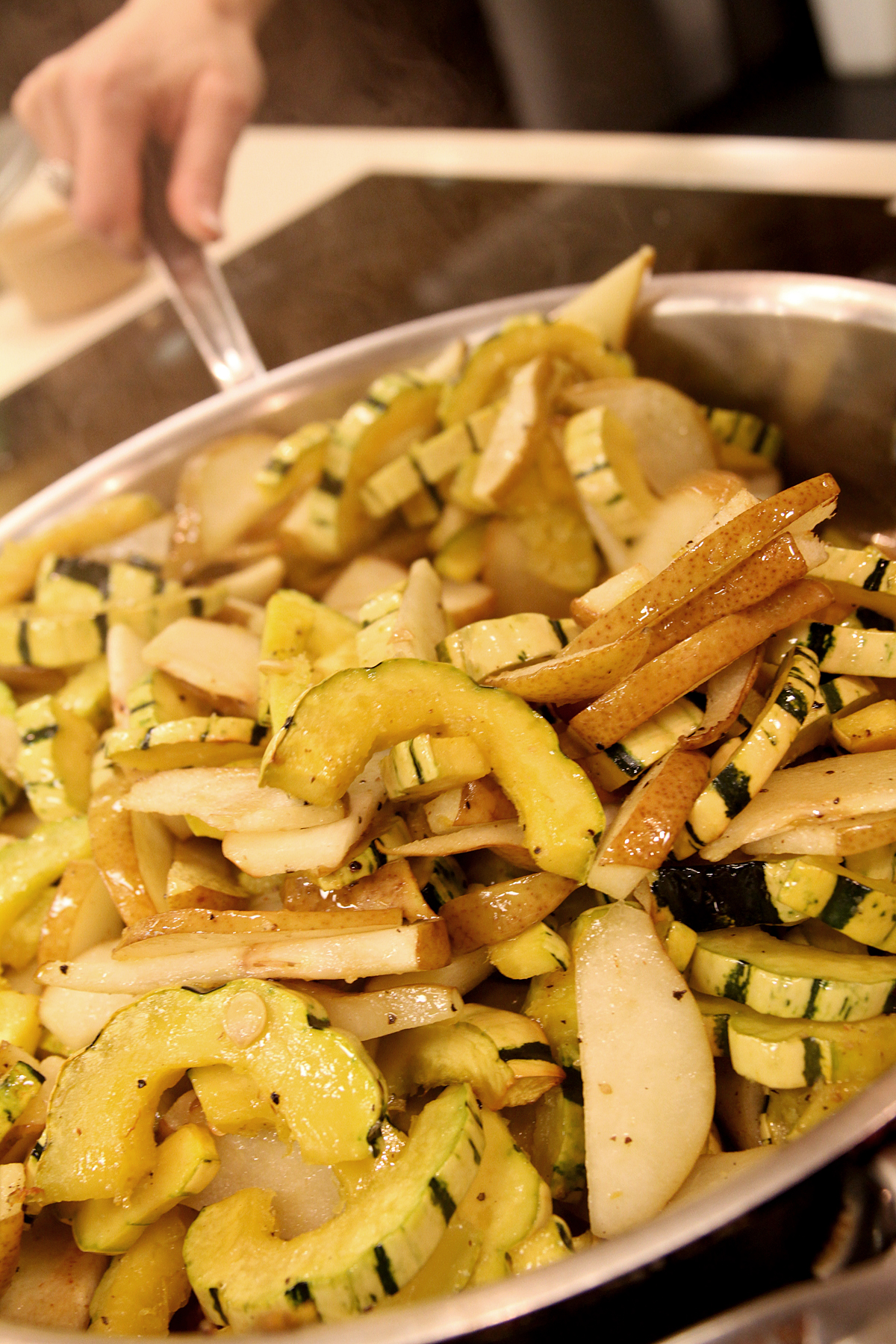 Serves 4
Do food allergies create dinnertime challenges in your kitchen? No longer! Tracy Stuckrath is one of the 15 million Americans with food allergies, so she speaks from personal and professional experience. A certified event planner, Tracy founded Thrive! Meetings and Events and through her services, is changing the hospitality industry—and the health of our nation—one event at a time. She'll lead two seasonal cooking classes this quarter at The Cook's Warehouse -including one on October 22 on Safe Halloween Treats - where she will share recipes and tips on eating allergy-free this fall and beyond. Today she shares this exciting fall recipe. Pears and delicata squash tossed with agave nectar, chili powder and bacon is a delectable combination. To make this vegetarian, omit the bacon and toss the squash and pears with the agave nectar and chili powder during the last 5 minutes of roasting.
Ingredients
1 lb. delicata squash (about 1 large)
2 med ripe but firm pears, sliced
2 tsp. extra-virgin olive oil
1/4 tsp. salt
1/4 tsp. freshly ground pepper
2 slices bacon
2 Tbsp. water
1 Tbsp. agave nectar
1 tsp. chili powder
Instructions
Preheat oven to 425°F.
Cut squash in half lengthwise; scoop out the seeds. Cut crosswise into 1/4-inch slices.
Toss in a large bowl with pears, oil, salt and pepper.
Spread pears and delicata on a large baking sheet.
Roast until just tender, stirring once or twice, 20 to 25 minutes.
Meanwhile, cook bacon in a large nonstick skillet over medium heat until crisp, 4 to 6 minutes.
Transfer to a paper towel-lined plate.
Discard all but 2 teaspoons fat from the pan.
Over medium heat, stir in water, brown sugar and chili powder.
Add the squash and pears; toss to coat.
Crumble the bacon on top.
Notes
This recipe is (GF, DF, EF, SF, NF, PF, ShF, FF, V & Vg (w/o bacon)
Adapted from Adapted from EatingWell, November/December 2010
Adapted from Adapted from EatingWell, November/December 2010
Cooks Recipes http://recipe.cookswarehouse.com/
Google+