Crock Pot Hot Cocoa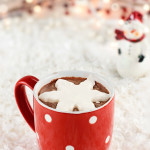 Decadent Slow Cooker Hot Cocoa
2014-12-24 08:52:22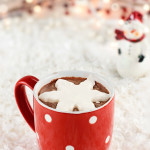 Serves 8
Put your slow cooker to work for an easy treat that your family and guests will love throughout the holiday season and all winter long! I made this for our family get-together this past weekend, and it was gone in a flash. This is a very rich beverage, swap milk for the heavy cream or use skim milk instead of whole if you'd like to lighten it up a bit. Set up an assortment of toppings such as marshmallows, whipped cream, chocolate shavings, crushed candy canes, and shakers of cinnamon, cocoa powder and cayenne (for those that like a little spice). Include a small bottle of Kahlua or peppermint liquer for the adults. Guests can help themselves - at least while it lasts!
Ingredients
2 Cups Heavy Whipping Cream
1 (14 Oz.) can Sweetened Condensed Milk
2 Cups Semi-Sweet Chocolate Chips (i used the mini - they melt more quickly)
1/4 Cup Unsweetened Cocoa Powder
6 Cups Milk (I used 2%, you can use whole milk for extra thick hot chocolate or cut back with skim)
3 - 4 cinnamon sticks
freshly grated nutmeg
2 Teaspoons Pure Vanilla Extract
Instructions
In a large slow cooker, combine all ingredients and stir.
Cover with lid and cook on low for 2 hours, whisking every 15-20 min to combine the mixture and incorporate the melted chocolate chips.
Ladle into mugs and top as desired.
Adapted from Crock Pot Ladies
Cooks Recipes http://recipe.cookswarehouse.com/
Google+