Beer Marinated Pork Tenderloin with Charred Corn Cheddar Relish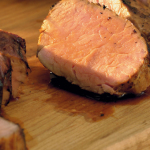 Beer Marinated Pork Tenderloin with Charred Corn Cheddar Relish
2015-05-15 10:42:53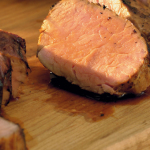 Serves 8
Did you know that we are in the midst of American Craft Beer Week? May 11 - 17 is a BIG week to celebrate small and independent craft breweries - and there are plenty to celebrate here in Georgia. Discover your new favorite summer brew with the knowledgeable team in our Decatur location. It's also National Barbecue Month, bridge your love for beer and outdoor cooking with this great recipe. Want more? Coming up on June 23, Chef Christy Seelye-King will teach you how to cook with beer in our Decatur kitchen.
Marinade
1 (12-ounce) bottle Ale
½ cup maple syrup
¼ cup fresh lime juice
2 tablespoons olive oil
1 tablespoon Dijon mustard
3 cloves garlic, minced
1 teaspoon salt
½ teaspoon freshly ground black pepper
2 pork tenderloins (about 2 pounds total)
Relish
1 ½ cups fresh corn kernels (or frozen corn kernels, thawed)
½ cup finely diced jarred roasted red bell peppers
½ cup finely diced Cabot Sharp Cheddar
¼ cup chopped fresh cilantro or parsley
2 tablespoons olive oil
1 tablespoon fresh lime juice
¼ teaspoon salt
⅛ teaspoon freshly ground black pepper
Pork
In bowl, whisk together marinade ingredients; pour into large plastic zip-close bag and add pork
tenderloins, turning to coat. Let marinate in refrigerator for 8 hours or overnight.
Remove tenderloins from marinade, shaking off excess.
Set EGG for direct cooking at 500°F/260°C.
When hot, place tenderloins directly over heat, turning ¼ turn until browned on all 4 sides, 2 to 3 minutes per side. Transfer tenderloins to a V-rack or raised grid; close dome of EGG and continue cooking until the tenderloins are slightly pink in the center (145°F/63°C).
Remove from EGG and let rest for 5 minutes for juices to settle. Cut tenderloin into thick slices and serve with relish.
Charred Corn-Cheddar Relish
Place large nonstick or cast-iron skillet on EGG. When skillet is hot, add corn and cook, stirring occasionally, until corn is nicely browned, about 2 minutes (be prepared for some to pop out of skillet).
Transfer corn to bowl.
When cool, add remaining ingredients and combine well. Serve spooned on top of sliced pork.
Adapted from Cabot Cheese
Cooks Recipes http://recipe.cookswarehouse.com/
Google+