Tag Archives:
zucchini rolls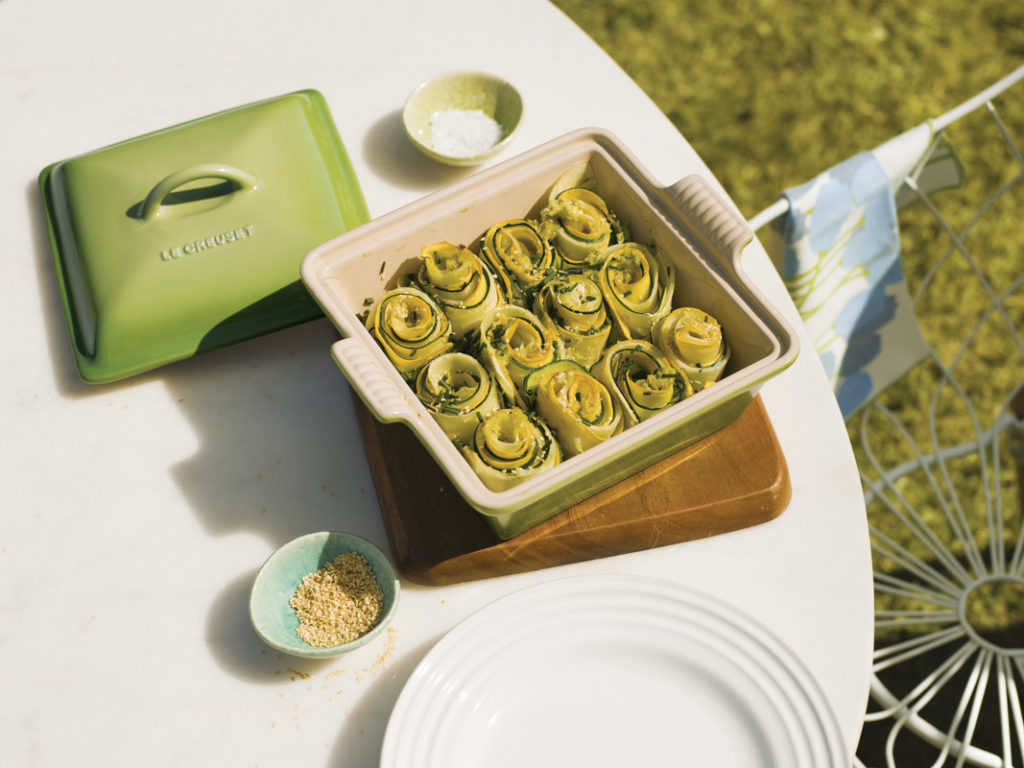 Zucchini Rosettes with Squash and Parsnips
2016-08-16 08:05:52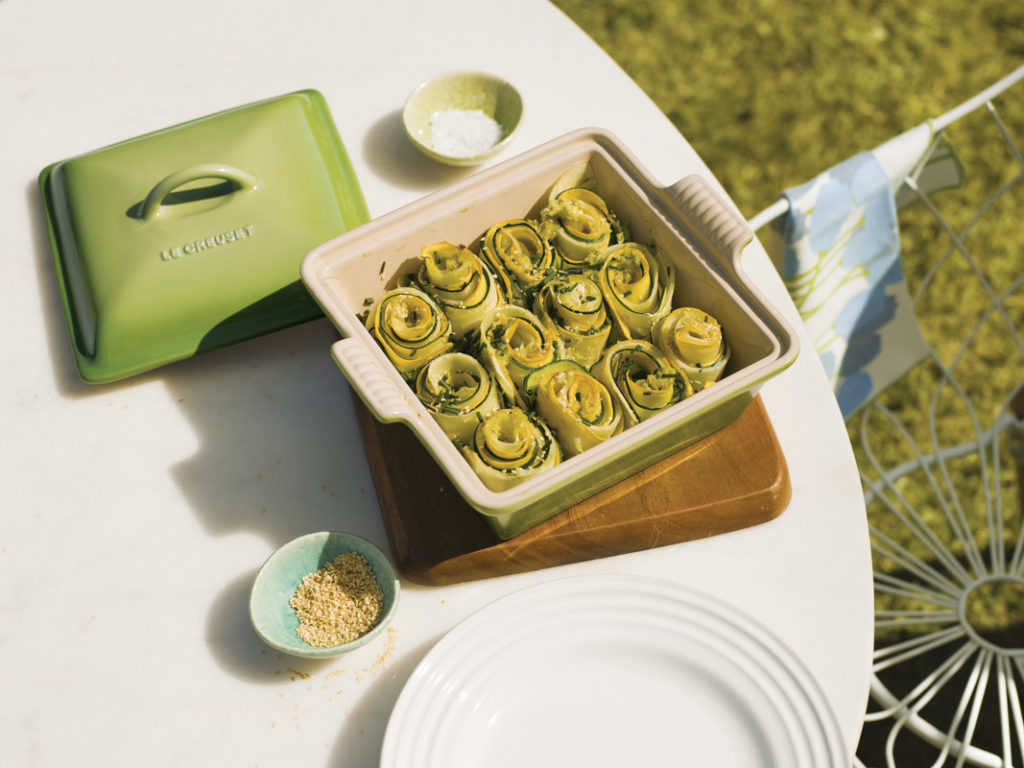 Impressive to serve and easy to make!
Ingredients
4 zucchini
4 yellow squash
3 large parsnips, peeled
1/4 cup butter, softened
1 tablespoon grated ginger
1 tablespoon lemongrass paste
Zest of one lime
1 teaspoon fish sauce
Salt and pepper
2 tablespoons toasted sesame seeds
1/4 cup finely sliced chives
Instructions
Using a vegetable peeler or mandoline, slice long, wide ribbons of zucchini, squash and parsnip. If using a peeler, peel as much as possible, rotating a half turn halfway through, leaving a small piece of the center of each vegetable for another use.
Heat a medium pot of salted water to a very slow boil. Blanch the vegetables separately: zucchini and squash for 1 minute each, parsnip for 3 minutes. Drain completely and let cool.
Combine the butter with ginger, lemongrass paste, lime zest and fish sauce. Chill in the refrigerator.
Preheat oven to 350 F.
On a dry kitchen towel lay flat 36 zucchini or squash ribbons. Top each with a ribbon of parsnip, then two more squash or zucchini ribbons. Roll each stack to create a rosette.
Lay each rosette into an 8" baking dish with the spirals facing up in rows of 6 by 6. Dot with the chilled butter and season with salt and pepper. Bake until the butter is melted and the tops of the vegetables are just beginning to brown, about 12 – 15 minutes.
Garnish with sesame seeds and chives.
Notes
©2016 Le Creuset America
Cooks Recipes http://recipe.cookswarehouse.com/