Chicken Salad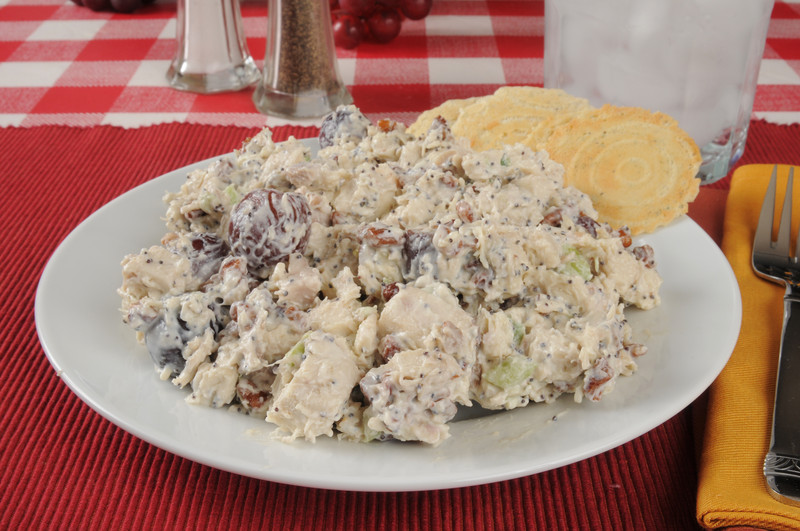 Chicken Salad
2014-06-05 09:47:18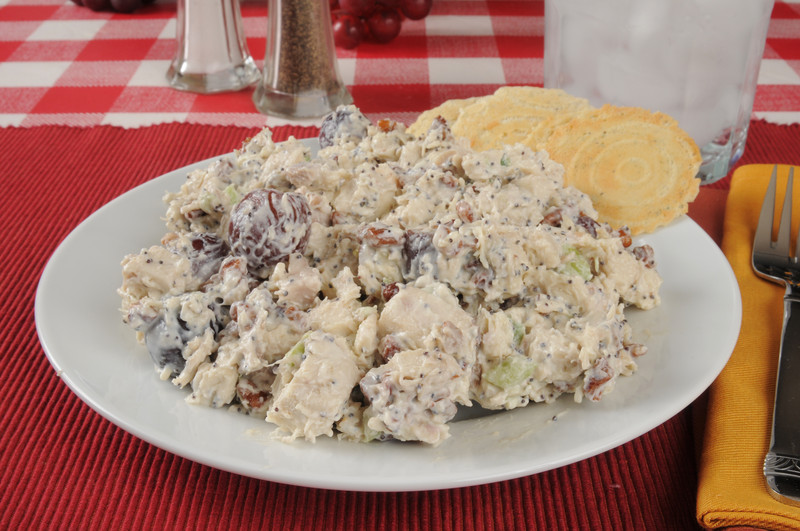 Love a good chicken salad sandwich but trying to stay away from the fat and calories? Try a lighter version of this traditional take, and get an added boost from cancer fighting favorites! Use Springer Mountain Farms chicken – it's Georgia Grown naturally, without antibiotics, and is American Humane Association certified. Here's all you need!
Ingredients
½ cup grapes, sliced
2 TBSP chopped Walnuts
2 TBSP chopped Tarragon
2 TBSP Low-fat mayo (or greek yogurt)
1 lb boneless, skinless chicken breasts
Instructions
Poach chicken breast in water or unsalted chicken stock until done, about 15 minutes.
Allow chicken to cool slightly, dice or shred
Combine all ingredients.
Serve immediately, or cover and chill.
Enjoy on whole grain bread, crackers or served over leafy greens
Notes
This recipe is courtesy of Springer Mountain Farms.
Cooks Recipes http://recipe.cookswarehouse.com/
Google+